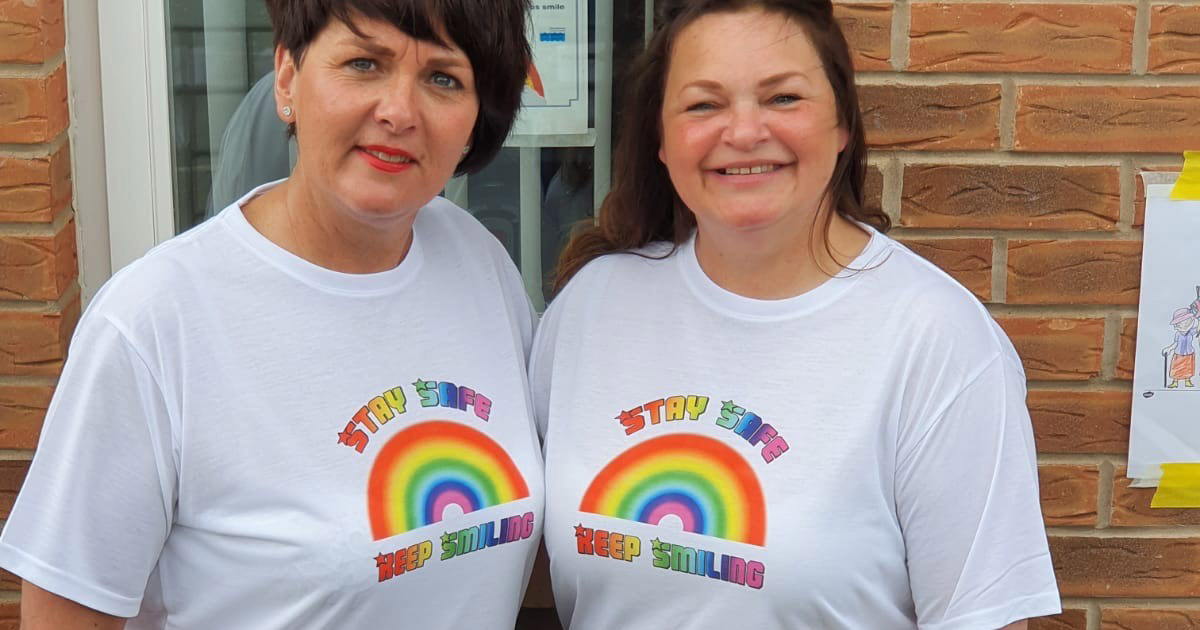 Thank you

Arts 4 Wellbeing
Community heroes Raylee Harrison and Michelle Baker have helped scores of vulnerable people across the area
Arts 4 Wellbeing is run by manager Raylee Harrison and tutor Michelle Baker. The project offers creative activities like arts, dance, singing and educational studies to vulnerable people with mental health needs and learning disabilities.
Arts 4 Wellbeing has 150 members across South Tyneside who normally attend the studio at Derby Street, South Shields. When the coronavirus hit, Raylee and Michelle didn't let lockdown stop them from offering an important service to those in need.
Now the pair do their rounds weekly, checking in on members at home to drop off activities to keep them occupied and engaged, as well as vital grocery supplies.
Raylee said: "The reception we receive is heart-warming. It's so worth the time and effort to see the smiles on everyone's faces when we arrive. For a lot of people it's about giving them a bit of company, and also giving them piece of mind that we're still here and that they'll be able to visit us again once this is all over."
The project has been running for 26 years and in that time Arts 4 Wellbeing has helped hundreds of people across the area. With nothing quite like the present pandemic situation, Raylee and Michelle have been fantastically resourceful and have helped so many in such a short space of time.
Raylee added: "We tend to do our visits on a Wednesday we drop off activities such as word searches and puzzles that members can enjoy themselves. We also include educational activities on maths and english and we try to include a new project every week; this is generally something the member can make.
"Some of the members have also asked us for help with shopping, we simply ask the member for their list of items; we try to drop their shopping off with their activity pack."
The Mayor of South Tyneside Councillor Norman Dick, said: "On behalf of the people of South Tyneside, The Mayoress and I would like to convey our gratitude to you for your support to the community and helping the wellbeing of people with mental health needs and learning disabilities.
"I feel that South Tyneside has joined together, more than ever, as a community and as the Borough's First Citizen, I would like to say a huge personal thank you for being part of our community and for helping us address this challenge in an extremely positive way. We are extremely #proud."