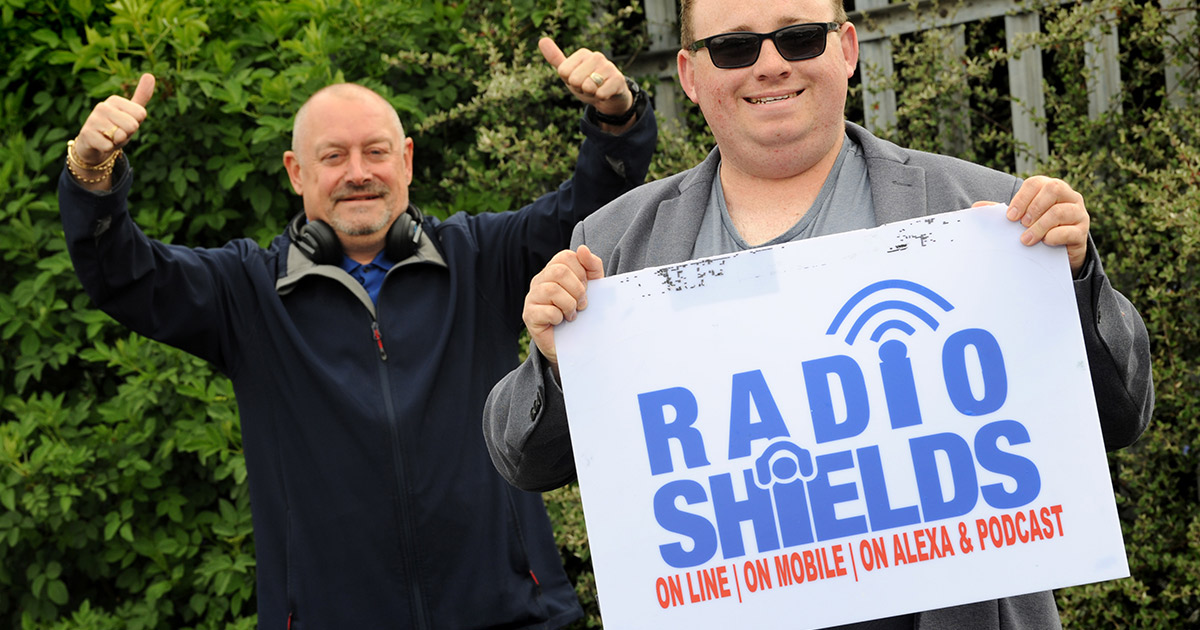 Thank you

Blake and Kyle
Local radio hosts step out in to the community to provide vital support
Kyle Scott and Blake Robson are presenters on Radio Shields NE, where they present the Geordie Link, Monday-Friday, 12pm-2pm.
They have both been nominated by Joseph Langley, 42, chairman of Shields Community Warriors, a volunteer group working to improve the local community through various projects and treasurer of Friends of South Tyneside Hospital, a charitable organisation that covers the cost of children from the borough who need transport to Sunderland A&E.
Joseph said: "Both Blake and Kyle are exceptionally caring people who are dedicated to the community, they are volunteers at the radio and they go out of their way to help others.
"I have known Blake for many years and he is always the first person to volunteer to help raise money for a charity. He is a well-known singer in the borough and he has been known to book out regular slots to perform free of charge to raise money for charities.
"Currently, both Blake and Kyle are not only hosting their radio show but they are also volunteering at Bede's Helping Hands Food Bank, Jarrow, and other organisations, where they deliver food parcels to the elderly and vulnerable."
Blake, 54, from South Shields, said: "The radio show is a fantastic way to bring communities together. Since Kyle launched the show in September 2019 our audience has grown to 270,000 regular listeners. Covid-19 has most definitely played a part in the increase of our figures as people tune in to hear friendly, local updates and have a giggle. We all need a good belly laugh at the minute!
"As part of the show, we go out and about in the community, following social distancing, to show all the great work that is being done. We are humbled to play our part and grateful to be able to help in any way we can.
Kyle, 25, who also lives in South Shields, said: "Blake and I regularly help out at local food banks, delivering essentials to the elderly and vulnerable who are unable to go to the shops. It is heart breaking to see the loneliness that many are facing but we hope that our show helps to lift spirits during these difficult times. We have big plans to work with South Tyneside College when it is safe to do so and we hope that more people become involved in local radio, it really is a key component of community morale."
The Mayor of South Tyneside Councillor Norman Dick, said: "On behalf of the people of South Tyneside, The Mayoress and I would like to convey our gratitude to you both for the work you have done to help residents both on and off the radio.
"It's wonderful to see those already active in South Tyneside think of new ways to bring our community together. As the Borough's First Citizen, I would like to say a huge personal thank you for being part of our community and for helping us address this challenge in such an uplifting way. We are extremely #proud."