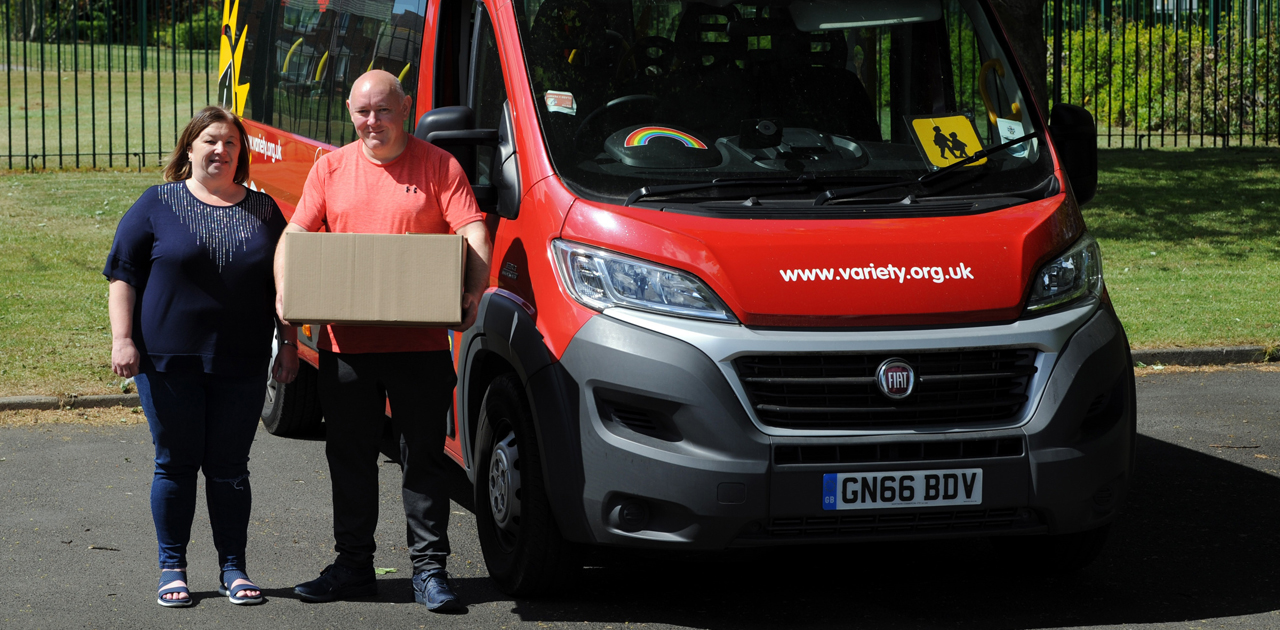 Thank you

Carl and Jemma
Former chef steps back in to the kitchen to cook up a storm for pupils and vulnerable residents
Carl Nixon, caretaker of St Aloysius School Hebburn and wife, Jemma, teaching assistant, continue to support the children of key workers and, alongside other members of staff, have prepared and delivered food parcels to pupils and vulnerable people in the community.
They have been nominated by governor of St Aloysius, Wendy Woods.
Wendy, 56, from Hebburn, said: "All of the staff at St Aloysius have been working extremely hard to support pupils and members of the community and they deserve a huge thank you."
"I have nominated Carl and Jemma because they bend over backwards all of the time to help people. Carl used to be a chef and with the help of his son, Tyler, 16, he has prepared 120 afternoon teas for people in the community, many of whom are grandparents of our pupils."
"I had the pleasure of dropping off some of the afternoon teas and I was overwhelmed to see how much they were appreciated. One lady, who has been self-isolating because of a medical condition, was so overwhelmed, she cried. It means a lot to the vulnerable and elderly that others care and want to support them. Without Carl and Jemma, who helped deliver, we would not have been able to show these residents that we care and are thinking of them."
Carl, 44, from Hebburn, said: "I have been caretaker of St Aloysius for 16 years and Jemma has been a teaching assistant for 12. In this time, we have got to know a lot of people in the community, both pupils, their parents and grandparents."
"Many of these individuals are now self-isolating and need support and some pupils rely on us delivering school lunches as their families may be struggling financially."
"Alongside other members of staff, we deliver food parcels to those in the borough who are in need. The school has been able to provide 800 meals per week to 150 families and vulnerable people in the area. The spirit of the school and its staff has really shone through during this time and we have all been encouraged and supported by head teacher, Nick Conway."
"We also provide food parcels to Hedworthfield Community Association and they deliver them to people in the community."
"The nomination may have been made for us but it has been a collaborative effort from all staff and a big thank you has to be given to Nick for being so proactive and determined that our school should set an example of how important it is to support not just pupils but also the community."
The Mayor of South Tyneside Councillor Norman Dick, said: "On behalf of the people of South Tyneside, The Mayoress and I would like to convey our gratitude to you for making sure that pupils and vulnerable residents are supported during the pandemic."
"I feel that South Tyneside has joined together, more than ever, as a community and as the Borough's First Citizen, I would like to say a huge personal thank you for being part of our community and for helping us to address this challenge in an extremely positive way. We are extremely #proud."