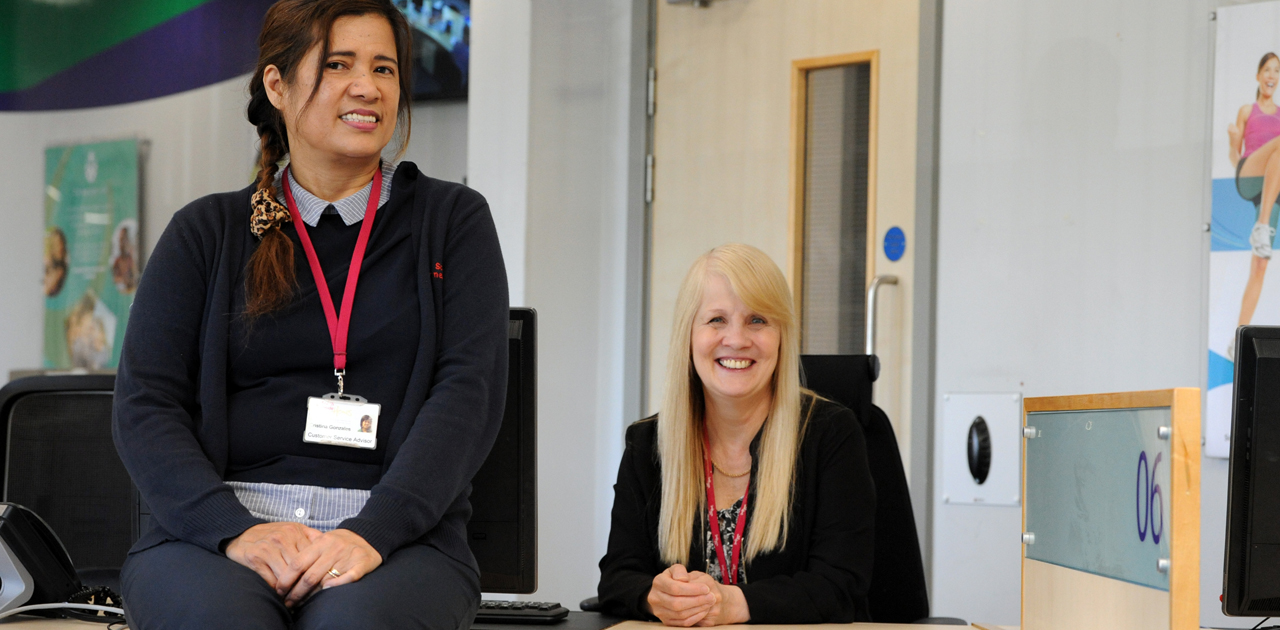 Thank you

South Tyneside Homes Customer Service Team
Customer service duo recognised for upbeat and can-do attitude
Cristina Gonzales and Susan Fisher, part of South Tyneside Homes Customer Service team, have been nominated by their manager, Christopher Perry for their great efforts during COVID-19.
Christopher, said: "We want to say well done to Cristina and Susan for continuing to work on South Shields Town Hall reception and providing an essential face-to-face service to the borough."
"Both members of staff have worked hard to adapt the services that they deliver, ensuring that they are still able to help customers. They have also taken on extra tasks to help other departments remain operational, such as opening post for the entire floor and sending it on to the appropriate teams. They have both worked so hard in these difficult times to keep everything up and running and they deserve a massive thank you."
Cristina, said: "Working as part of the customer service team with Susan was initially daunting but it is lovely to hear how we have contributed in a positive way to the COVID-19 effort."
"I feel like I am just doing my job and I am really pleased to have had the support of Susan and the wider team. We have a great work ethic amongst us all and it is a pleasure to work with such fantastic people."
"On behalf of Susan and myself I want to say a massive thank you for the very kind nomination."
The Mayor of South Tyneside Councillor Norman Dick, said: "On behalf of the people of South Tyneside, The Mayoress and I would like to convey our gratitude to you for your hard work during the pandemic."
"I feel that South Tyneside has joined together, more than ever, as a community and as the Borough's First Citizen, I would like to say a huge personal thank you for being part of our community and for helping us to address this challenge in an extremely positive way. We are extremely #proud."