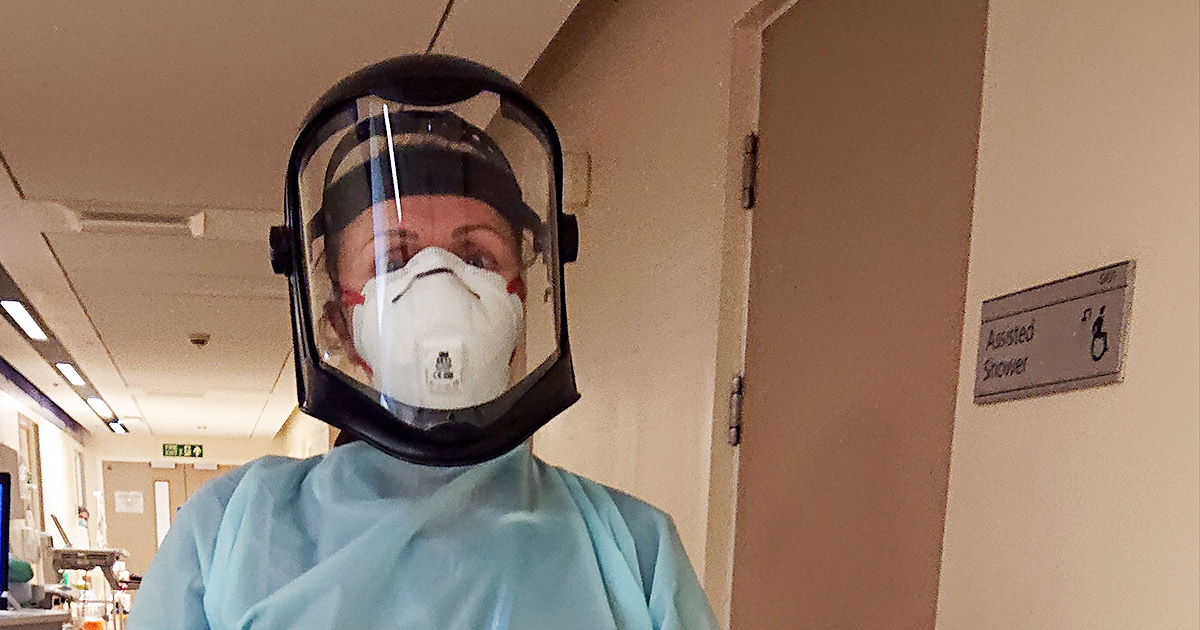 Thank you

Dianne
Fearless care assistant Dianne returns to the frontline at South Shields Hospital after contracting COVID-19
Councillor Richard Porthouse is immensely proud of his daughter, Dianne Porthouse, who, having battled COVID-19, has returned to work as a care assistant on the emergency assessment unit at South Tyneside hospital.
Cllr Porthouse, who lives in Hebburn, said:
"My wife, Patricia, and I are beyond proud of our fearless daughter, Dianne. She is a remarkable person who works tirelessly and puts others before herself, always.
"Dianne tested positive for COVID-19 a few weeks ago after she started showing symptoms. She self-isolated as soon as she began to feel ill and became progressively very poorly. She was tested and they confirmed what she already knew. Throughout this time, Dianne kept her battle a secret as she didn't want to scare us. We spoke with her on Facetime when she was starting to feel better and were shocked at how out of breath and worn out she appeared.
"As soon as it was safe to do so, Dianne went back to work which is a constant worry for us but you cannot keep her away from the job she loves. She is our hero and we will continue to bang our pots every Thursday for her and all our other carers."
Dianne, 48, from Jarrow said: "My job is everything to me and although I was somewhat nervous about returning, I couldn't wait to get back to my team and continue the vital work we do for our patients.
"My main worry when I contracted the virus was not for myself but for my partner and daughter, who I live with. As NHS workers we will do everything we can to look after our patients and all we ask is that people follow government guidelines so that we can protect our NHS, ourselves and our families who are at risk every day we go to work.
"My mam was an auxiliary nurse and she taught me that patients always come first no matter what. I know that my family are extremely worried for me but they understand more than most that this is my calling and not just a job, I love what I do."
The Mayor of South Tyneside Councillor Norman Dick, said: "On behalf of the people of South Tyneside, The Mayoress and I would like to convey our gratitude to you for your role in supporting the borough during the COVID-19 pandemic.
"Our NHS workers are the true heroes of this crisis and I am delighted that Dianne has made a full recovery. As the Borough's First Citizen, I would like to say a huge personal thank you for being part of our community and for your bravery in helping us to address this challenge. We are extremely #proud."