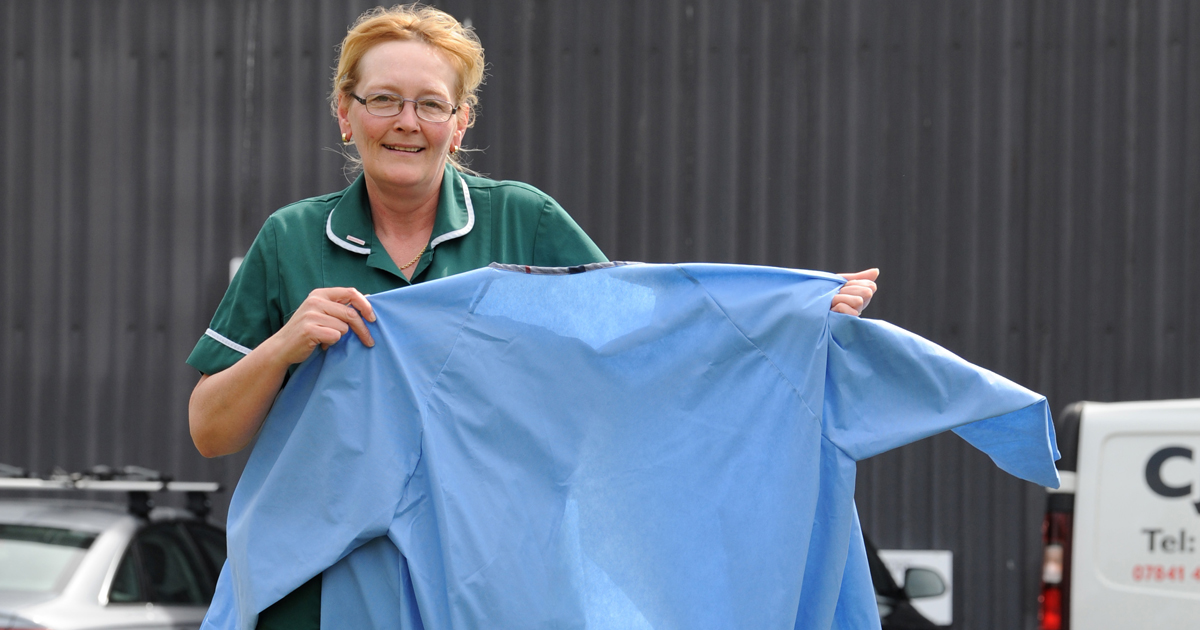 Thank you

Donna
Donna Smith works day and night to protect NHS workers and their families
Customer services machinist at Barbour, Donna Smith, is not only assisting the company in its efforts to make PPE for local NHS Trusts, she has also transformed her home in to a sewing workshop to make washbags and headbands for frontline workers.
Donna has been nominated by friend, Rebecca Bailey. Rebecca, said: "Donna is absolutely amazing. She has worked tirelessly since the start of the pandemic to make washbags and hairbands for NHS workers."
"Donna's daughter Nikki is a nurse and she is extremely worried about her and all frontline workers and so she wanted to do her bit to help out. Everyone who knows Donna is extremely proud of her efforts to help keep key workers protected."
Donna, 51, from Jarrow, said: "My daughter works on the emergency admissions ward at South Tyneside hospital and she sent me a photo at the beginning of the pandemic asking if I could make her a wash bag so that she could put her uniform in it at the end of her shift and transfer it straight in to her washing machine. She, like a lot of other frontline workers, has children and is doing her utmost to keep them safe which is why the washbags are so important. I immediately thought that the people she works with need to protect their families as well. I have now made over 1000 workbags using quilt covers. I started with my spare quilts and now my sister collects ones that people donate and she washes, dries and irons them before cutting them up for me."
"Other than my silver wedding anniversary, I haven't had a day off since the beginning of March and I regularly find that I am at my machine for 17 hours a day. Protecting the families of our frontline workers keeps me going and I won't stop until I am no longer needed. I have also made over 1000 headbands, some of which have gone to Haven Court care home in South Shields, to protect the ears of key workers who have to wear masks constantly. Additionally, my sister has delivered nearly 30 scrubs that I have made to local medical surgeries and care homes."
"When this is all over, I will have a chance to sit and relax but until then, when I'm not at work, I'll be sat at home making vital kit for our amazing NHS workers."
The Mayor of South Tyneside Councillor Norman Dick, said: "On behalf of the people of South Tyneside, The Mayoress and I would like to convey our gratitude to you for helping to protect our amazing NHS workers and their families."
"I feel that South Tyneside has joined together, more than ever, as a community and as the Borough's First Citizen, I would like to say a huge personal thank you for being part of our community and for helping us to address this challenge in an extremely positive way. We are extremely #proud."