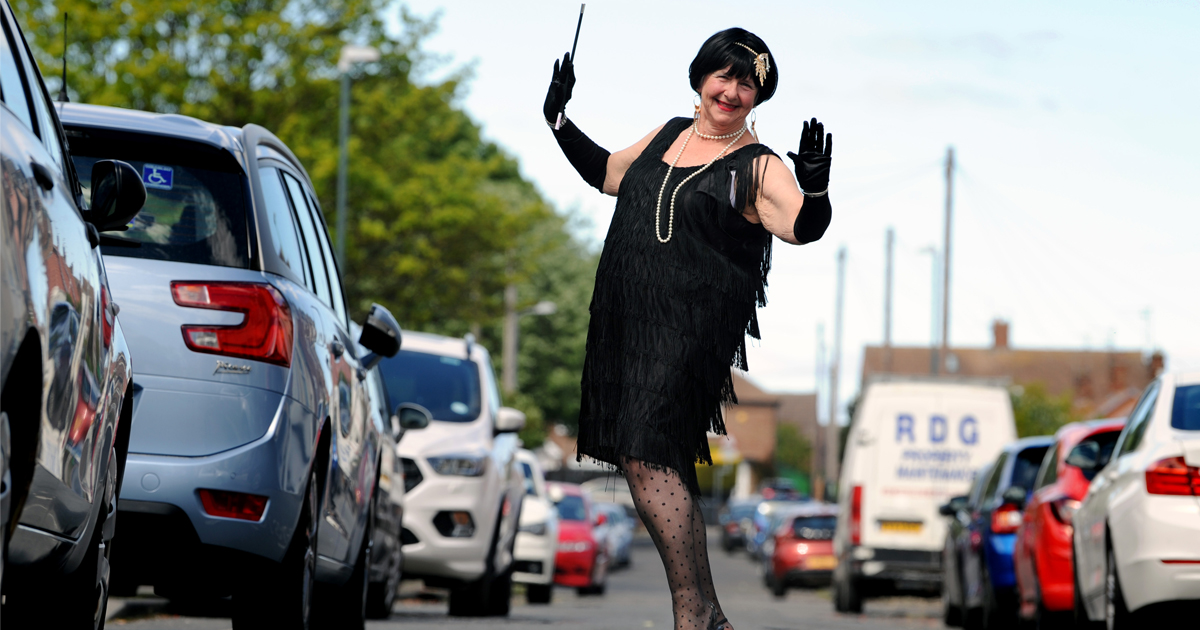 Thank you

Dorothy
72-year-old Dorothy Allison puts on her dancing shoes to cheer up Whitburn residents
Dorothy Allison, 72, member of Facebook group, Whitburn Let's Stay Positive, has been spreading joy and happiness during these difficult times. Every Saturday, she uploads a video of herself dancing in fancy dress to bring a bit of cheer to the other members.
Dorothy has been nominated by close friend and founder of Whitburn Let's Stay Positive, Rachel Jackson, from Whitburn, who said: "I established the group just before the start of lockdown and there are now over 6oo members. Without a doubt, Dorothy is our stand-out supporter and she goes above and beyond to lift all our spirits during this extremely difficult time. Every day she posts to the group to wish members well and she interacts on each and every post, which is no mean feat."
"I post British Sign Language challenges every day and Dorothy is the first to respond, practicing the skills and posting her progress at the end of the week."
"A highlight for all members is her dance that she posts every Saturday. One week she pretended she was doing an audition for Swan Lake and managed to keep a straight face throughout which had us all in hysterics."
"Dorothy is a ray of light and she is much loved in Whitburn."
Dorothy, said: "I can't believe I have been nominated! I am simply trying to keep everyone happy and united during the pandemic. I am isolating by myself and the group brings me a lot of joy and companionship, so to know that I am succeeding in cheering people up is thrilling to hear."
"I like to look after others and under normal circumstances, I serve coffee and homemade cakes to fellow pensioners at the Barnes institute. I am missing socialising but the group is helping to make me feel like I am still connecting with other residents."
"I have always loved dancing and I regularly go to line dancing classes, which I am dearly missing. Four weeks in to lockdown I decided to put my dancing shoes back on and although it took me a bit of time to get used to filming myself, I love it!" "As they say on Strictly, keep dancing!"
The Mayor of South Tyneside Councillor Norman Dick, said: "On behalf of the people of South Tyneside, The Mayoress and I would like to convey our gratitude to you for keeping the residents of Whitburn entertained during lockdown. Isolation is extremely difficult and your efforts to alleviate boredom and loneliness are much appreciated."
"I feel that South Tyneside has joined together, more than ever, as a community and as the Borough's First Citizen, I would like to say a huge personal thank you for being part of our community and for helping us to address this challenge in an extremely positive way. We are extremely #proud."