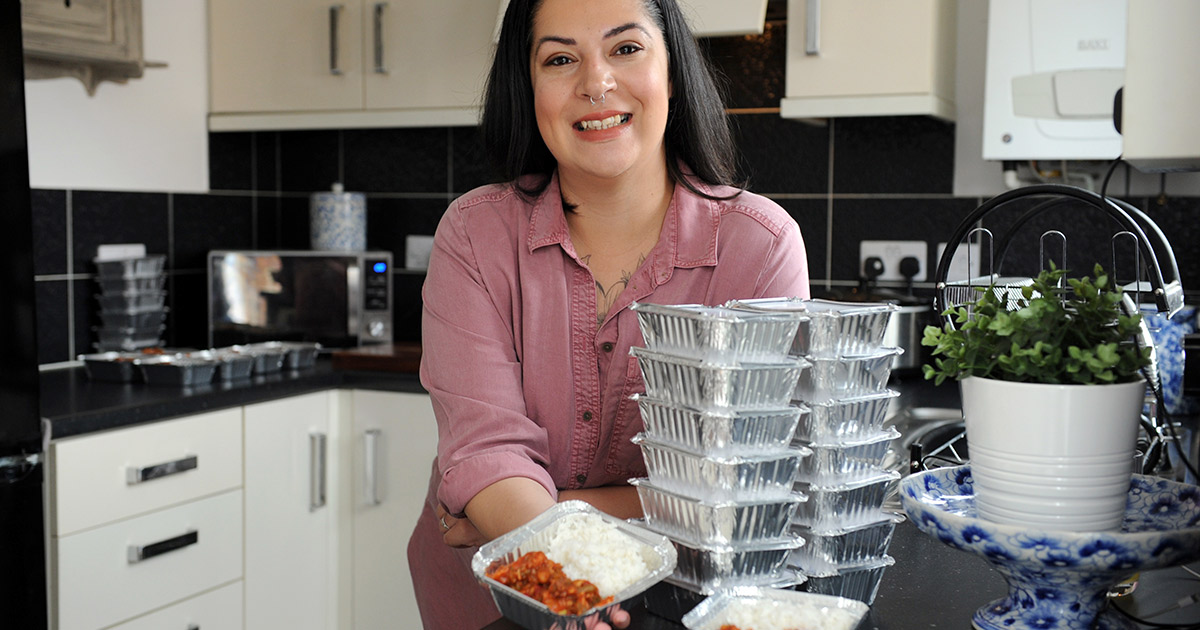 Thank you

Fhiza
Jarrow school teacher Fhiza Leonard makes a right meal of her charity work
Fhiza Leonard has been nominated by Councillor Geraldine Kilgour.
Fhiza, who lives in Boldon Colliery and is head of art at Jarrow School, supplies vital care packages to vulnerable people and has also set up a hot meal delivery service.
Councillor Kilgour explains why Fhiza is an inspiration.
"I am immensely impressed by Fhiza's sense of community spirit. Not only has she paid for care packages herself but she has also set up fundraising schemes to raise money for hot meals to be delivered to vulnerable people. She has raised the funds needed for Rosie's café, Jarrow, to cook 277 meals, at a cost of £5 per meal. Fhiza has also started cooking at home and is able to make 18 meals every day, at a cost of £15, using donated money to cover the price of ingredients."
Fhiza, 32, said: "I enjoy looking after other people, it comes from being a school teacher and having a nana who was a carer.
"I have a wide network of contacts in South Tyneside and with the help of Councillor Kilgour and charities, such as Hebburn Helps, I was able to find some of the most vulnerable in our community. The joy on people's faces when you drop off a surprise meal is what keeps me going.
"When I asked for people to donate £5 for one meal, I expected three or four replies but I had hundreds of comments within hours. Rosie's café was great, it shut for an entire day so we could get all the meals cooked and delivered and they have said they will provide an extra 20 free meals per week on top of those I am cooking from home.
"I am a Body Shop consultant and have been using 100% of my commission to purchase products for our local hospital workers who are in desperate need of hand creams and lip balms.
"It has been tough juggling my work and homeschooling my son and daughter, whilst my husband works full time but I won't rest until we come out the other side."
The Mayor of South Tyneside Councillor Norman Dick, said: "On behalf of the people of South Tyneside and the Mayoress, I would like to convey our gratitude to you for the work that you are doing to help ensure that vulnerable people in the borough are not forgotten about.
"Right across South Tyneside people have joined together as a community, to support our community. As , the Borough's First Citizen, I would like to say a huge personal thank you for helping us address this challenge in an extremely positive way. We are extremely #proud."
If you would like to donate to help Fhiza make more meals, she is raising funds on Just Giving.