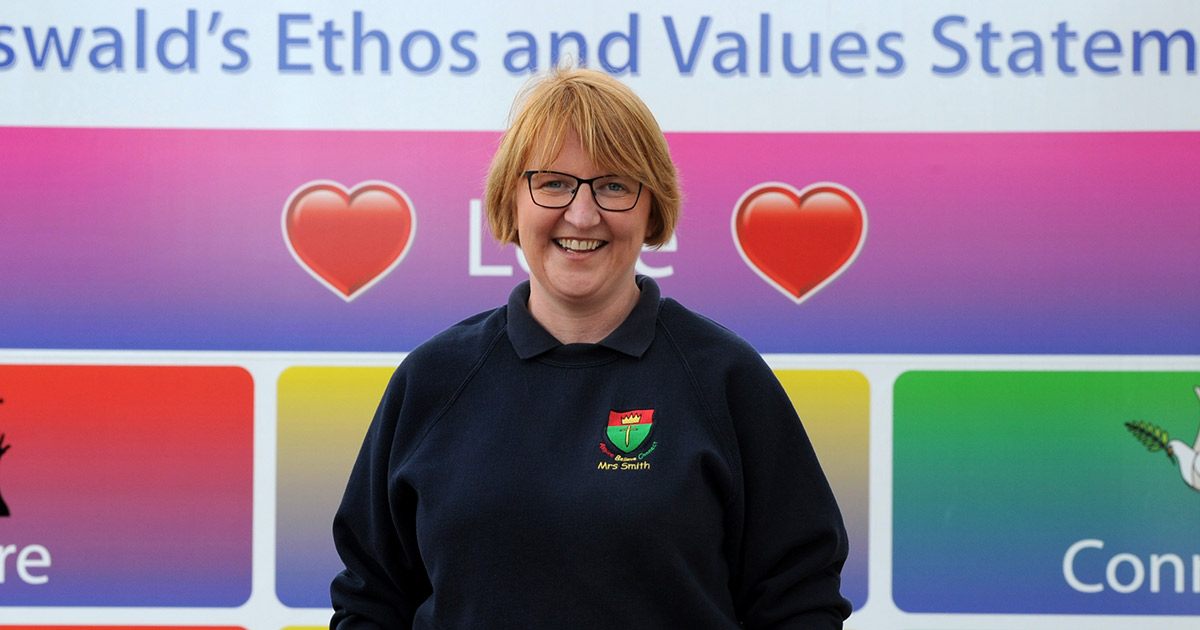 Thank you

Helen
Head teacher Helen Provides A* care for pupils during lockdown
Helen Smith, 40, head teacher at St Oswald's school in Hebburn and Bede Burn school in Jarrow is in regular touch with all of her pupils and parents and making sure that no family goes without during these difficult times. She also helps out at foodbanks on her days off and delivers parcels to the elderly or vulnerable.
Helen was nominated by Councillor Richard Porthouse, governor at St Oswald's school.
Cllr Porthouse said: "Helen is a rare gem, she cares about each and every pupil in her care and she goes out on a limb to make sure they are all safe and cared for. I have heard her say during lockdown that what she is doing is simply her job but she deserves recognition for just how hard she has worked to safeguard all of her pupils and how she has helped the local community. Her work ethic astounds me and her empathy for others is second to none."
Helen, from Sunderland, said: "I am extremely proud of how both schools have adapted to lockdown. St Oswald's and Bede Burn each have 210 pupils and we have kept St Oswald's open so that children of keyworkers from both schools have a place to come. Also, our most vulnerable pupils come to the school at least once a week so that we can see how they are doing.
"A lot of parents are struggling financially at the minute and staff drop off pack lunches to pupils who may otherwise miss out and we are also making referrals to Hebburn Helps food bank which provides essential food and items for families most at need.
"Education remains a priority and on both school websites we are updating lesson plans for parents with handy tips they can follow to make it easier, as we appreciate that home schooling is not a simple task.
"We are looking forward to a time post COVID-19 and we have already set our development priorities for next year. I look forward to welcoming all of our pupils back when it is safe to do so."
The Mayor of South Tyneside Councillor Norman Dick, said: "On behalf of the people of South Tyneside, The Mayoress and I would like to convey our gratitude to you for supporting your pupils and vulnerable residents within the borough during this difficult time.
"Our schools are at the heart of our community and, in times such as these, it's heart-warming to see teachers and other staff reaching out to support residents and families. As the Borough's First Citizen, I would like to say a huge personal thank you for being part of our community and playing your part in helping us address this challenge in an extremely positive way. We are extremely #proud."