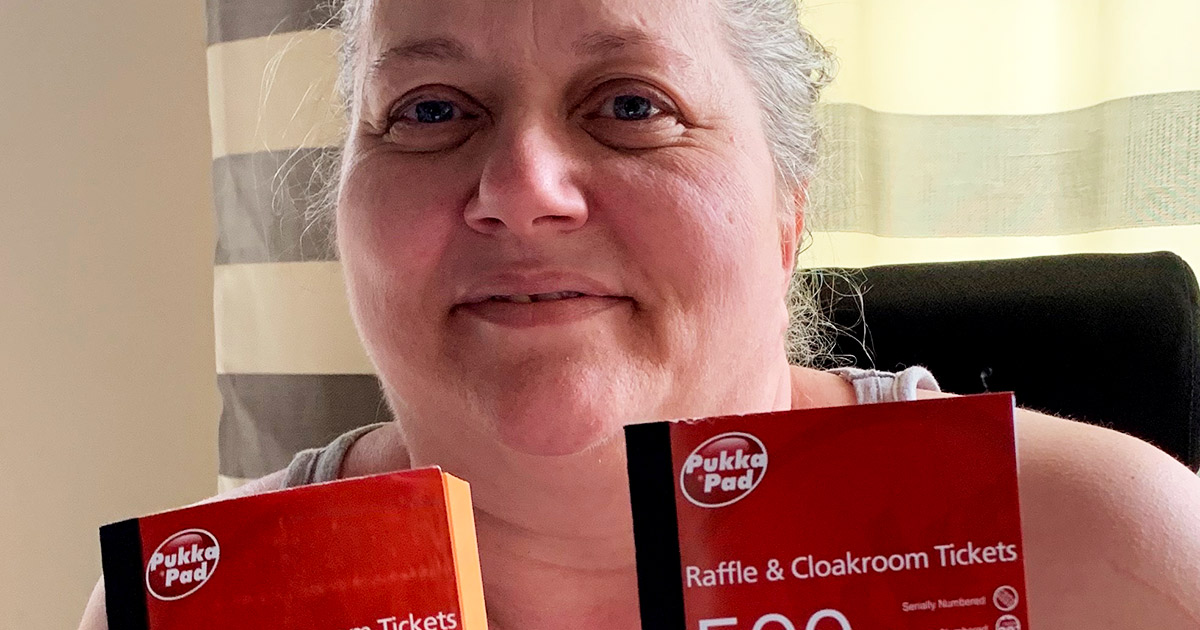 Thank you

Helen
Helen Bardwell is extremely hands-on with her fundraising efforts
Helen Bardwell, who lives in Jarrow and is a housing options officer for South Tyneside Homes, has been fundraising to provide hand creams and soap powder for local NHS and care home workers.
Helen has been nominated by her daughter, Amy McColgan.
Amy, said: "I cannot put in to words how amazing my mam is, not only is she working full time in a role that is busier than ever but she is also using every minute of her spare time to fundraise. Over the past six years she has raised £10,000 for Cancer Research UK and when the crisis hit and she saw all the hard work that people on the frontline were doing, including her sister-in-law and niece, she couldn't sit back and do nothing. I am desperately missing my mam, especially as I am 18-weeks pregnant with her first grandchild but I am immensely proud of her, as I always am."
Helen said: "Amy's best friend works at Sunderland Royal Hospital and she is taking care of patients who are highly vulnerable to Covid-19. As a result of constant hand washing, the staff all have cuts and sores and are in a lot of pain. I regularly do charity raffles and so approached companies that have offered donations previously and we managed to get a total of 12 boxes of hand cream and hand soaps, all of which have been delivered to the ward my daughter's friend works on. I am also an Ann Summers representative and a team of us managed to raise £175 to buy Body Shop hand creams.
"I am currently fundraising for Haven Court care home in South Shields where my sister-in-law and niece are working extremely long hours during very worrying times, indeed. They are without a doubt at risk but they continue to put the people in their care before themselves. I want to provide soap powder and detergent that they can use at the end of every shift. They are true heroes and we all owe them a great deal."
The Mayor of South Tyneside Councillor Norman Dick, said: "On behalf of the people of South Tyneside, the Mayoress and I would like to convey our gratitude to you for helping to raise money for worthwhile causes and providing essentials to local NHS and care workers.
"I feel that South Tyneside has joined together, more than ever, as a community and as the Borough's First Citizen, I would like to say a huge personal thank you for being part of our community and for helping us address this challenge in an extremely positive way. We are extremely #proud."