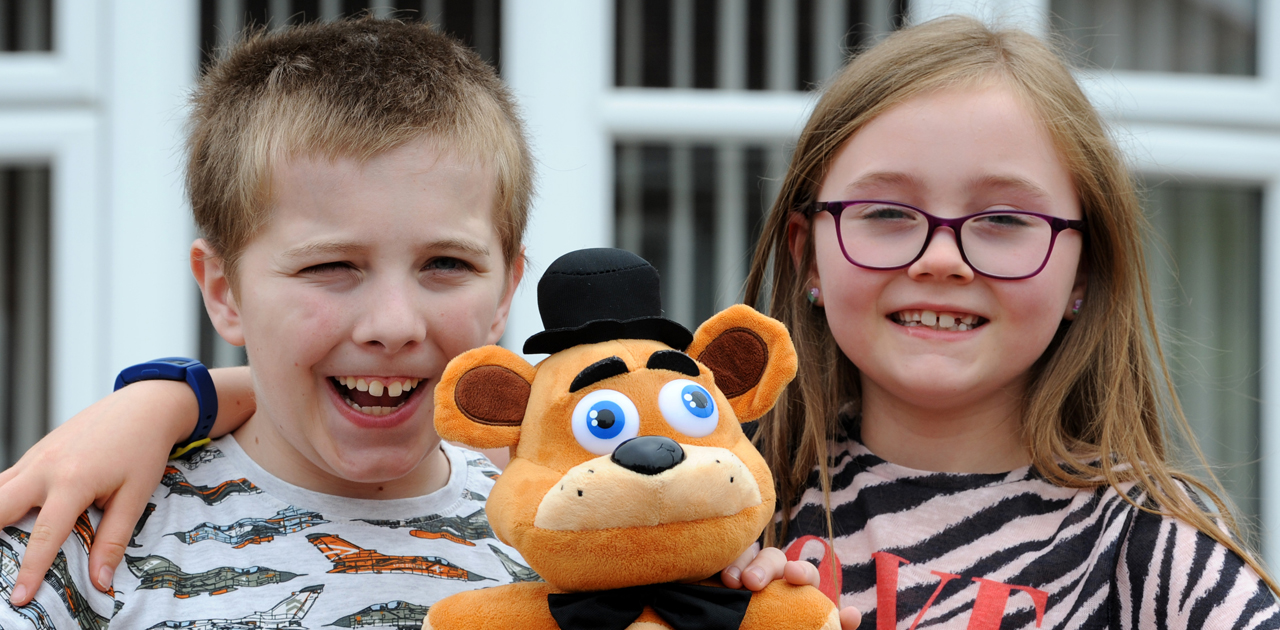 Thank you

Jack and Maisie
Cousins Jack Berry and Maisie Jones really stepped up to a challenge to raise money for the NHS during the coronavirus pandemic
The youngsters have collected more than £2,000 for South Tyneside and Sunderland hospitals after clocking up 100,000 steps between them.
Jack, 13, was inspired after 99-year-old army veteran Captain Tom Moore raised millions by doing laps of his garden with the aid of a walking frame.
Jack's mum Sara said: "Jack is severely autistic and he is fascinated with anything to do with World War Two so when he saw Captain Tom's fundraising efforts he decided he wanted to do something similar."
"He asked his cousin Maisie if she would do it with him and they set a challenge of 100,000 steps. They would just walk in local places for their daily exercise and measured their steps with children's fitbits."
"They originally only planned to raise £500 in sponsorship but they've got over £2,000."
They would like the money to be split between the two hospital sites at South Tyneside and Sunderland.
Sara added: "Unfortunately Jack has spent most of his life in and out of hospital and my sister – Maisie's mam – also works for the NHS so this is a cause close to our hearts."
"I am so proud of them. Jack is selectively mute and he couldn't have done it without Maisie, she's like his rock."
"It's unusual for someone who is autistic like Jack to show empathy, but he really wanted to do something to help."
Cllr Norman Dick, Mayor of South Tyneside, said: "The Mayoress and I would like to say a huge thank you and well done to Jack and Maisie for their efforts in raising such a fantastic amount of money for the hospitals."
"They obviously made a great team and should be proud of themselves."