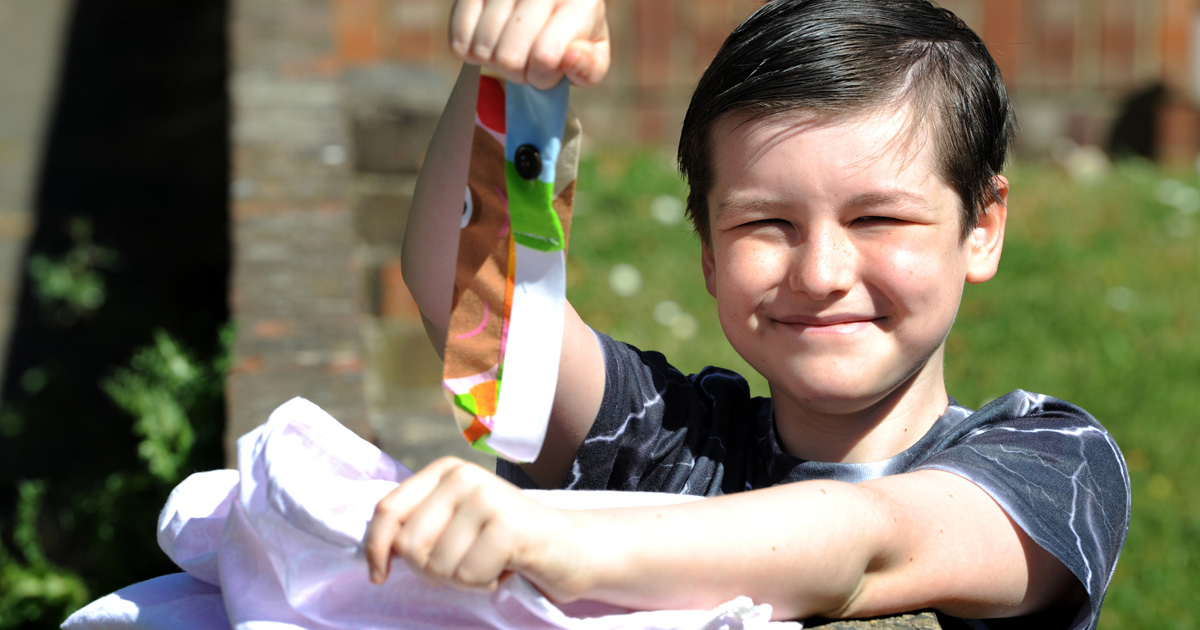 Thank you

Jamie
Schoolboy Jamie Rice has it all sewn up when it comes to helping health workers during the coronavirus crisis
The 10-year-old, from Jarrow, was determined to do something to show support for the NHS. And when his mum Karen started helping his aunt Donna sew PPE and other items for hospital workers, he found his niche.
He said: "My auntie has been making scrubs, washbags and headbands for doctors and nurses and people who work in care homes."
"She was making hundreds of them so my mum started helping her."
"I had heard about all the nurses getting blisters on their ears because of having to wear masks over them all the time and I thought that must be horrible, so I wanted to help too."
Jamie helped his mum every day, measuring up and cutting out patterns, before passing them on to his aunt to sew.
He added: "As soon as I saw my mam doing the cutting out, I asked if I could help. I really enjoyed it."
Mum Karen France added: "Jamie thought it was important to show his support and he came home and saw me with all the material and asked immediately if he could help."
"So, he started doing all the measuring. He was a great little assistant!"
The Mayor of South Tyneside, Cllr Norman Dick, said: "On behalf of the people of South Tyneside, The Mayoress and I would like to convey our thanks to Jamie for doing his bit to help."
"He's been doing a great job and which I am sure all the NHS workers who have benefited from these headbands and washbags really appreciate."
"Jamie is a wonderful example of the way members of our local community, young and old, have really stepped up to help."