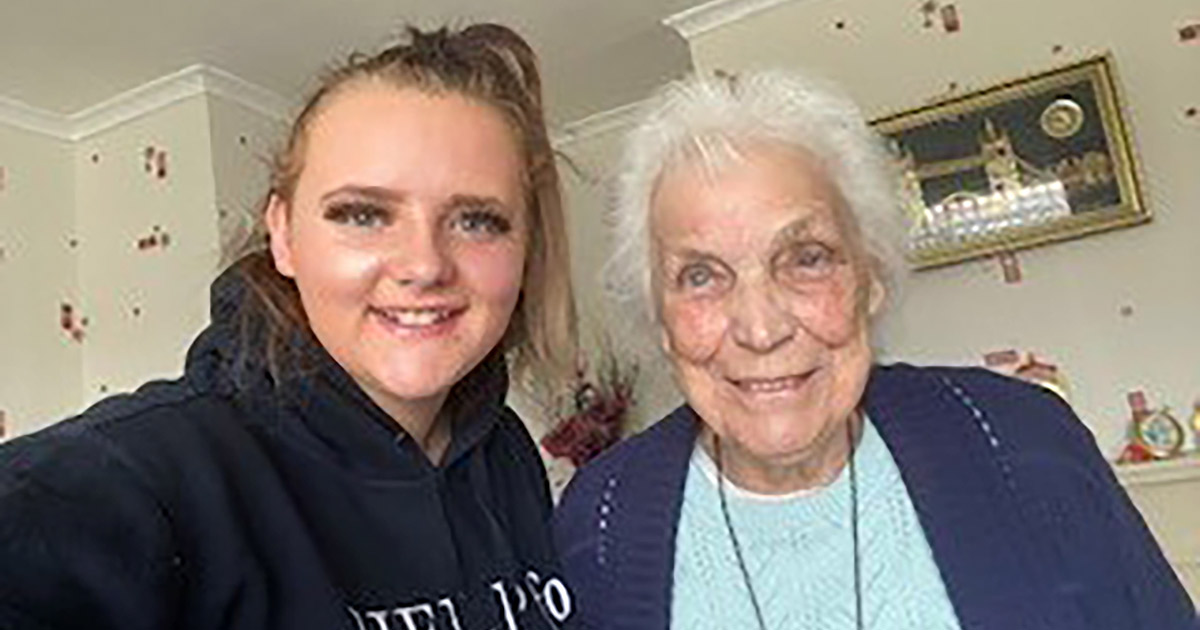 Thank you

Joanna
When the pandemic hit, Joanna Murray didn't hesitate taking on the role of full-time carer
When the coronavirus pandemic hit, Joanna Murray knew that she wanted to do what she could to keep her family safe. She decided to move in with her great-grandmother, taking on full-time caring responsibilities and ensuring that everything from prescriptions to washing to food shopping was sorted in good time.
Born and bred in Marsden, South Shields, Joanna loves nothing more than spending free time at her allotment, and was looking forward to enjoying the spring weather out and about with her friends. However, all that changed in March when the Government announced lockdown measures, advising the elderly and vulnerable to shield. Joanna didn't hesitate in stepping up to the plate, helping her great-grandmother at home when she needed it most.
"I'm lucky enough to have a close bond with my great-grandma," says Joanna. "I decided to move in with her because the restrictions mean she's unable to go shopping or get the supplies that she needs. I wanted to make sure too that she didn't feel lonely, as she doesn't have an internet connection or smartphone so she could easily become cut off from people."
"It's been lovely to see how spending this time together has really cheered her up. She knows that I'm there for her and I'm proud to support her in this way."
The Mayor of South Tyneside Councillor Norman Dick, said: "On behalf of the people of South Tyneside, The Mayoress and I would like to convey our gratitude to you for your wonderful support to your family.
"It is heartwarming to see generations come together, both as families and as communities. As the Borough's First Citizen, I would like to say a huge personal thank you for being part of our community and for helping us address this challenge in an extremely positive way. We are extremely #proud."