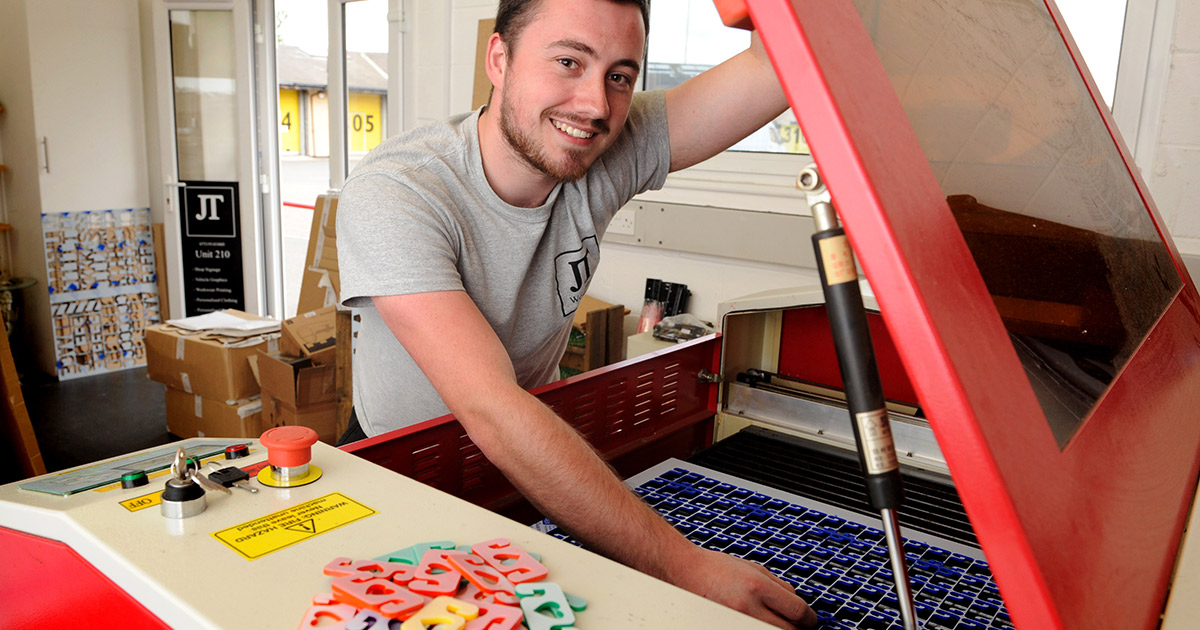 Thank you

Josh
Despite the worry of his business closing young Josh spends up to 70 hours a week supporting the NHS and care workers
Josh Trueman, 20, from Jarrow, has been nominated multiple times. Here, family friend, Alan Blackett explains the amazing work that Josh has been doing.
Alan said: "Josh has been affected by the coronavirus as his business, JT Workshop, has been forced to close. He now spends up to 70 hours a week producing clips to protect the ears of NHS staff and carers who are wearing masks for such a length of time they develop very painful sores that bleed. He is truly selfless and doesn't profit from this work, he simply does it out of the goodness of his heart.
"Josh and his team also purchase toiletries which they donate to hospital workers and patients who would go without as families are unable to visit due to the lockdown."
Josh, said: "It's an extremely worrying time for businesses owners but I was determined to find a productive use of my time during lockdown. I spotted a post on Facebook asking for anybody who owns laser cutters to reach out to help the NHS and those on the frontline of the COVID-19 battle. I received a digital copy of the clips, specially designed at an angle to protect the ears with a heart shape in the middle that grips on to the hair at the back of the head so the glasses don't slip around and cause abrasions.
"We have produced 10,000 clips for local hospitals and other frontline workers, such as carers. The response has been phenomenal and I will keep going until I am not needed anymore. I have also been packaging up the hearts and sending them out to children across the UK at a cost of £5 per pack, all proceeds donated to the NHS.
"My mum has always taught me to look after others. I truly believe we're all in this life together and we should look after one another."
The Mayor of South Tyneside Councillor Norman Dick, said: "On behalf of the people of South Tyneside, The Mayoress and I would like to convey our gratitude to you for the outstanding work you are doing to help our NHS and others working on the frontline at this difficult time.
"I feel that South Tyneside has joined together, more than ever, as a community and as the Borough's First Citizen, I would like to say a huge personal thank you for being part of our community and for helping us address this challenge in an extremely positive way. We are extremely #proud."
Read a press release about Josh