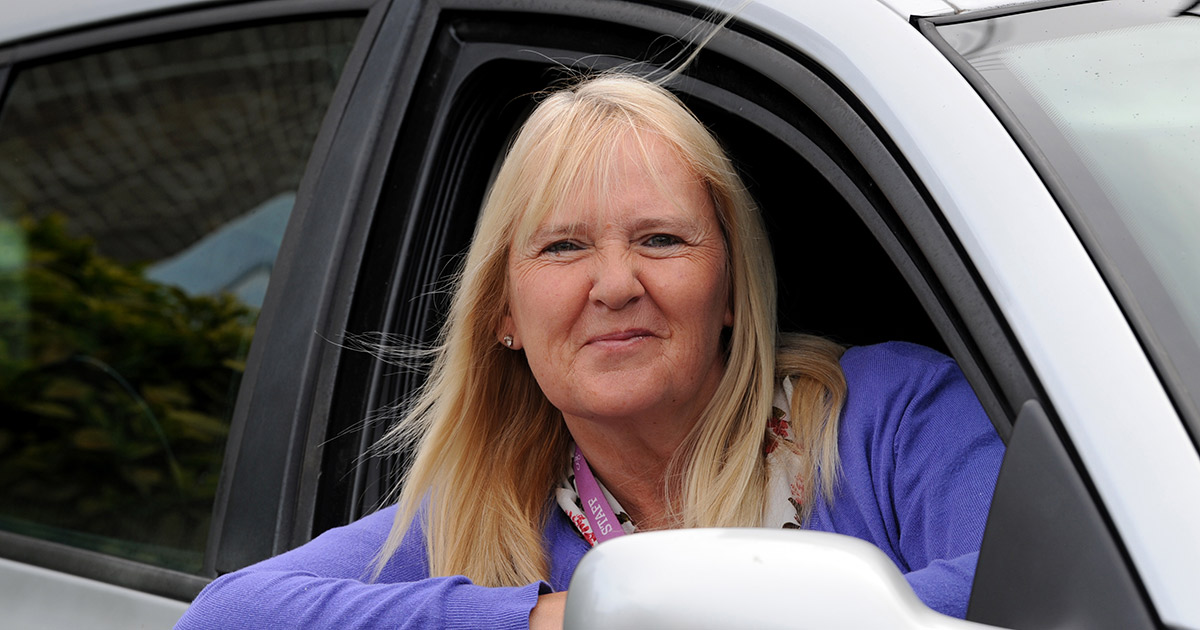 Thank you

June
June provides vital support to Carers during the COVID-19 pandemic period
June Land is a befriender for Change Grow Live South Tyneside Adult Carers service. Due to COVID-19, she has been unable to carry out her usual role but has been in constant contact with the families she supports, offering a sympathetic ear as well as carrying out shopping tasks for those who are self-isolating.
June has been nominated by project lead manager, Maria Ingram.
Maria, from Jarrow, said: "June is one in a million. In all my years working in care, I have never met anyone who touches the lives of people the way she does. June has a heart of gold and has struggled recently due to the very sad loss of three of the cared-for within the families she supports.
"June has been unable to attend the funerals but, as is her way, she found her own special way to support one of the carers of the deceased. June had a gentleman who really wanted to go back to his favourite place but was unable to and after he passed, June placed a photo of him in his special place on his doorstep and left it with a candle.
"Thank you, June for being the ray of sunshine that you are."
June, 53, from South Shields, said: "I am overwhelmed to be nominated. I love what I do and look at it less as a job and more as my passion.
"My role has changed dramatically due to the pandemic but I remain in constant contact with all of my lovely families. I drop food parcels off for them and make sure to wave through the window but I am desperate to hug them all again soon.
"I am absolutely devasted to have lost three gentlemen to COVID-19. Not being able to attend their funerals is heart-breaking but I am doing everything I can to support their families."
Margaret Oliver, 83, from Hebburn and whose husband, Tom, 88, was befriended by June, said: "June is an incredible lady. My husband had dementia and June came round every week to see him or took him to his favourite places. He didn't want a befriender at first but we both grew to see June as a close friend.
"Tom passed away in April after going into hospital with a broken hip. He contracted Covid-19 and devastatingly, I lost my husband of over 60 years on the day he was due to leave hospital. I will always be grateful to June for the support she gave us both, and continues to give me now that Tom is no longer with us."
The Mayor of South Tyneside Councillor Norman Dick, said: "On behalf of the people of South Tyneside, The Mayoress and I would like to convey our gratitude to you for your essential work in supporting both carers and the people that they care for.
"You have touched the hearts of many people across the South Tyneside and as the Borough's First Citizen, I would like to say a huge personal thank you for being part of our community and for helping us to address this challenge in an extremely positive way. We are extremely #proud."