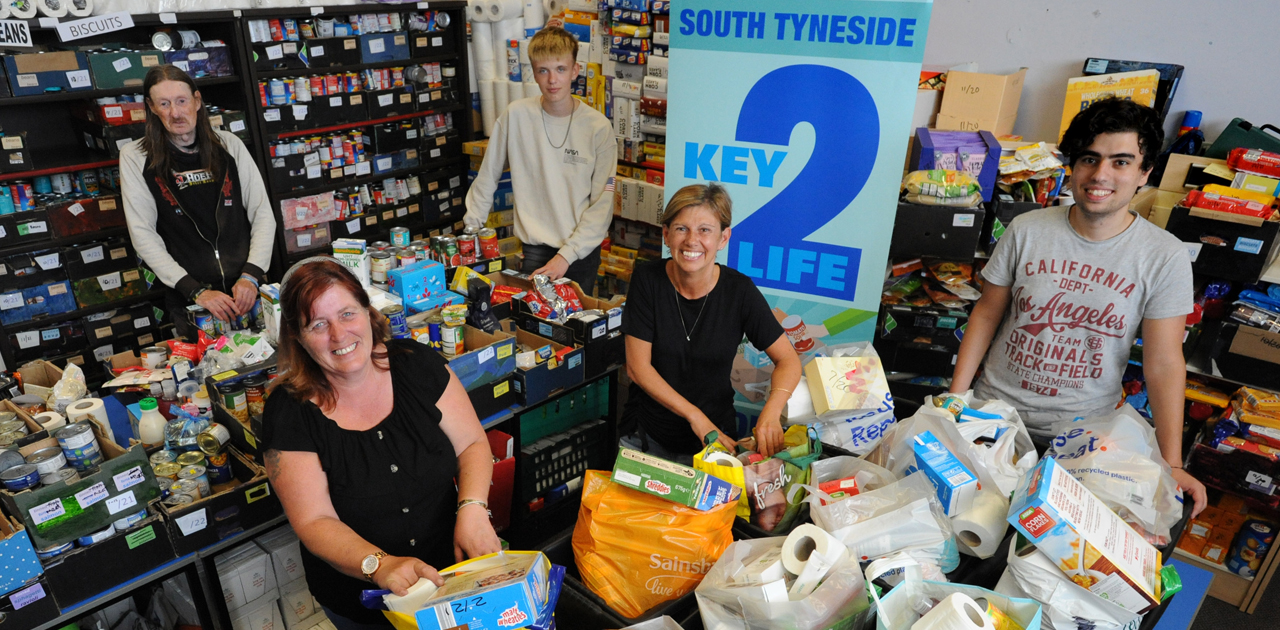 Thank you

Key2Life Foodbank
Key2life Foodbank are providing an essential service during lockdown
The Key2Life foodbank is a volunteer led organisation that, at the start of the lockdown, lost 70% of its members as shielding measures came into effect. But the local community stepped up to the plate to keep the foodbank operational and the establishment has had over 50 volunteers join them in the last eight weeks.
The volunteers have been preparing food parcels for those in the Borough who are shielding as well as producing larger family packs for families with young children.
Anthony Quinn, from South Shields, said: "When the lockdown first started, the demand for food parcels was quite high and we were worried about meeting everyone's needs. But thanks to the volunteers who have put themselves forward we have been able to help all the people who need it most."
"We have a set of processes that every volunteer who works with us has to adhere to so that we are confident every person knows what they are doing, and the new volunteers have gone above and beyond our expectations. Not only that, they have contributed new ideas to our service, so the foodbank is running more efficiently than ever."
"All of our volunteers have been fantastic, and I think it is fair to say that, without them, we would not have been able to provide a service many people so desperately need. The way everyone has came together has been a real team effort!"
The foodbank has received lots of positive feedback from those who use it and the service has seen an abundance of donations during the lockdown period from the local community.
The Mayor of South Tyneside, Councillor Norman Dick, said: "On behalf of the people of South Tyneside, The Mayoress and I would like to convey our gratitude to you for providing much needed support to vulnerable people across the Borough."
"Key2Life is one of the Borough's established foodbanks that existed prior to the pandemic and were therefore perfectly placed to respond to the significant challenge facing our communities – their volunteers have responded to this challenge tremendously. The efforts of all those involved have not gone unrecognised and as the Borough's First Citizen, I would like to say a huge personal thank you for being part of our community and for helping us to address this challenge in an extremely positive way. We are extremely #proud."