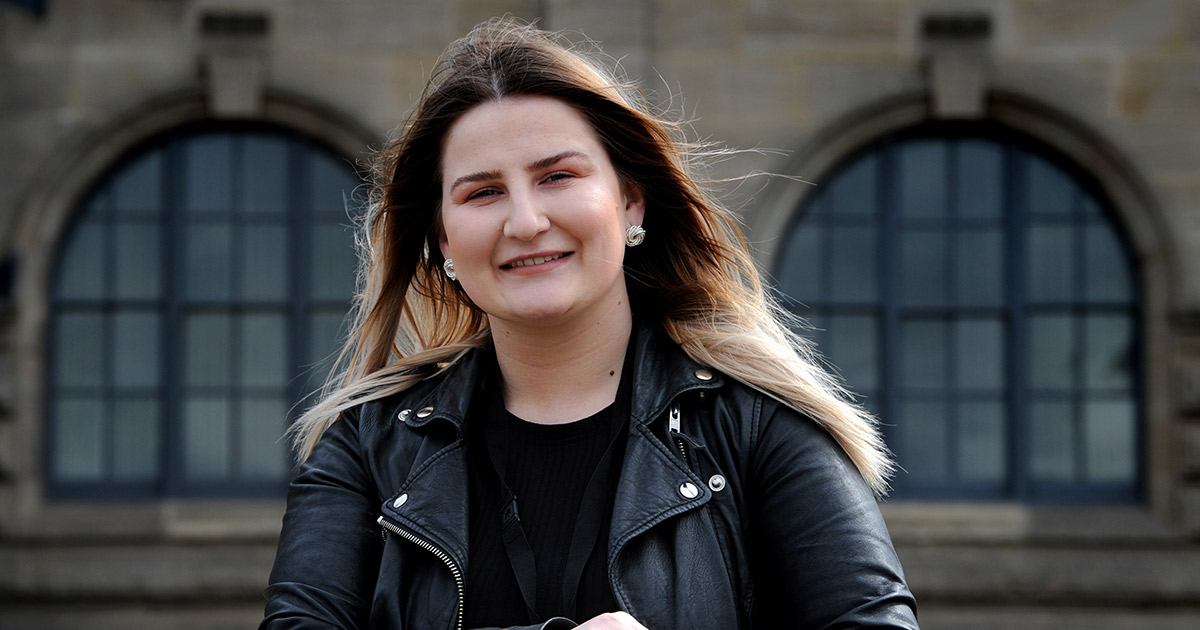 Thank you

Laura
Laura supports young mum-to-be as she faces emotional and mental health challenges
Laura Murphy is a children's social worker for South Tyneside Council. She is currently supporting a young woman who has mental health issues and who is also pregnant.
Laura has been nominated by Julie Scurfield, children's advocate at the National Youth Advocacy Service.
Julie, said: "For many, especially very young parents-to-be, the involvement of Social Services in their lives can be daunting and although the service's primary aim is to support families to stay together, they are often anxious about whether they will get their baby taken off them.
"Laura had not been working with this young woman for long before we moved into lockdown, so there hadn't been much opportunity to build a really trusting relationship.
"Laura contacted my service so that we could provide advocacy and help the young woman navigate her way through the various agencies and support on offer. The young woman has been able to share with me her anxieties about having a social worker in her life and I have been able to share this with Laura so that she could address them with her. Laura has really gained her trust and she has such a kindness about her that shines through. She is a credit to Social Services."
Laura, 23, said: "I thoroughly enjoy my job and supporting those who need it most. The pregnant lady who I have been helping now trusts me and is no longer scared that she is going to lose her baby. My role, in this instance, has been to provide the support that this expectant mother needs during pregnancy to prepare her for the arrival of her baby and then to refer her to the next service when baby is born.
"My work covers the unborn to age 17 and I work with a wide range of families and nothing brings me greater joy than seeing children who are safe and happy after I finish working with them. We provide a vital service which has unfortunately had to be modified during this time and we can no longer meet clients face-to-face and the majority of my visits are now taking place over Facetime. Regardless, I will continue to ensure that each and every person under my care is looked after."
The Mayor of South Tyneside Councillor Norman Dick, said: "On behalf of the people of South Tyneside, The Mayoress and I would like to convey our gratitude to you for supporting a mother and her unborn child who are in need of assistance and also the many other children and families that you help.
"Social work is one of those professions that supports only a small part of our community, often in extremely difficult circumstances, yet can have the biggest impact for those families who feel well supported. As the Borough's First Citizen, I would like to say a huge personal thank you for being part of our community and for helping us to address this challenge in an extremely positive way. We are extremely #proud."