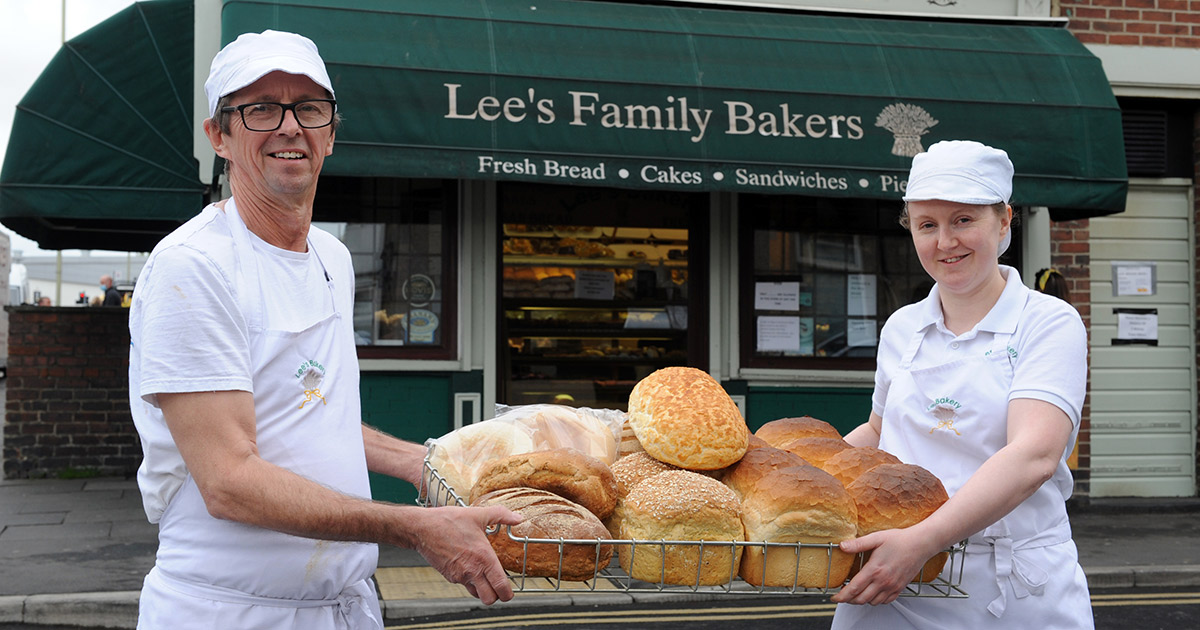 Thank you

Lee's Family Bakers
Third generation family business is baking day and night to meet rising demand
Lee's Bakery, located on Stanhope Road, South Shields, is a well-loved, third generation, family business. It has been operating flat out to make sure that customers are able to purchase essential items such as bread, which is fresh out of the oven daily.
Lee's Bakery has been nominated by loyal customer, Melanie.
Melanie, from South Shields, said: "Like most people in the area, I have been a regular at Lee's Bakery since I was a little girl. As soon as you say Lee's everyone knows where you are talking about and the delicious produce they make.
"The bakery has been open as usual during the COVID-19 pandemic and the owners and staff have been beyond amazing. They have been patient and kind and yet have been extremely strict about social distancing, which is very reassuring. The bakers are working day and night to make sure they have enough bread by the time they open at 7am and they deserve recognition for their hard work and a huge thanks for all they have done to keep the service running at such a pace."
Susan Smith, 37, managing director, Lee's Bakery said: "We would not have been able to keep on top of demand the past few weeks if it wasn't for our amazing team. We have asked if anyone wants to take time off but there is comradery between us all and we feel we're all in it together. We have been working extremely hard but we make sure to have a laugh along the way.
"The safety of our team and customers is paramount and as such we are providing staff with gloves, masks and hand sanitiser. We also only allow two customers in at a time and we have clear markings, both inside the shop and outside, indicating where customers must stand.
"We know that these are extremely difficult times for our customers and for many the financial strain is great. We made the decision to absorb rising costs from suppliers and as such all of our produce has remained the same price. We are all in this together and we want to make sure that we are doing our bit for the community."
The Mayor of South Tyneside, Councillor Norman Dick, said: "On behalf of the people of South Tyneside, The Mayoress and I would like to convey our gratitude to you and all of your team for the outstanding commitment to our community during such difficult times.
"It is wonderful to see local businesses who are at the heart of South Tyneside show their strength and resilience and such care for our community. As the Borough's First Citizen, I would like to say a huge personal thank you for providing excellent service during this time and looking after your customers to the utmost of your ability. We are extremely #proud."