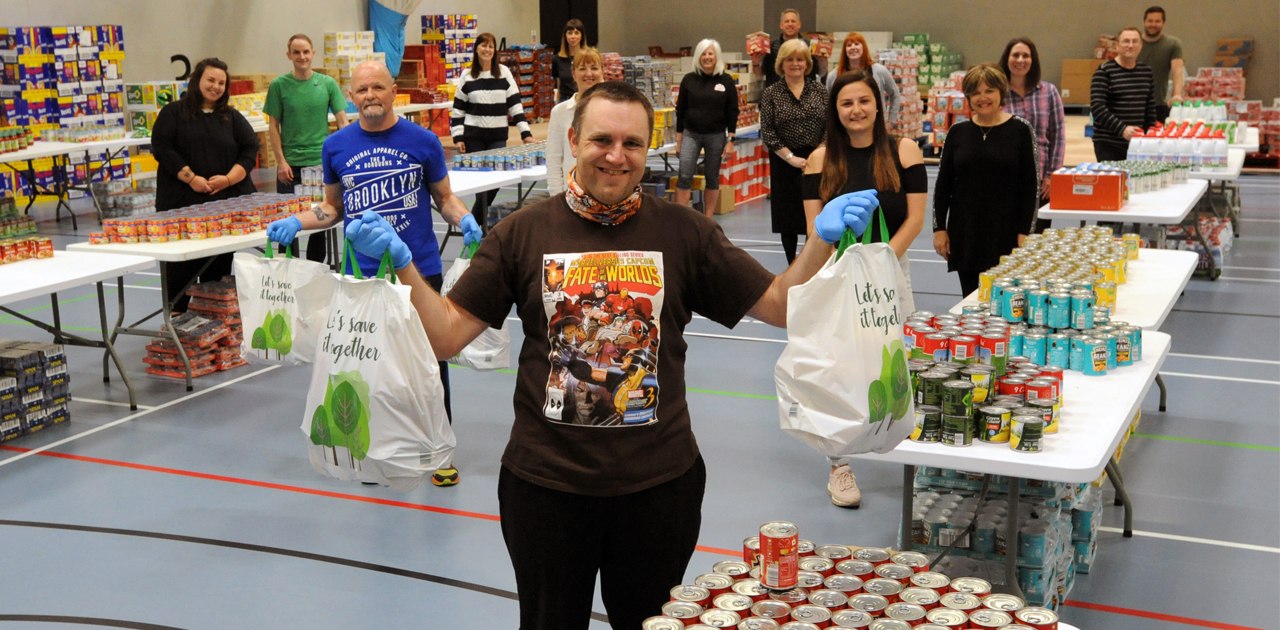 Thank you

South Tyneside Library and Leisure staff
Working together to reassure residents and provide essential care packages
Staff at South Tyneside Council Library have joined with South Tyneside Leisure employees, relocating to Hebburn Hub where they staff the Borough's CovId-19 emergency response hotline and prepare emergency essential packages to be delivered to vulnerable residents.
They have been nominated by Julia Robinson, principal librarian, South Tyneside Council.
Julia, 44, said: "I am extremely proud of everyone currently stationed at Hebburn Hub. They are doing a fantastic job reassuring residents and making sure they have the essentials."
"Both teams are staffing the hotlines and employees from South Tyneside Leisure are also preparing emergency food parcel in the sports hall and delivering them to those who don't have access to essentials."
"I want to stress that this is a collective effort and a complete change of role for everyone involved, but all have risen to the challenge and have worked hard to keep residents calm and protect our vulnerable."
"Those who staff the hotline work from a script that was carefully developed with the council's call centre team under the guidance of the Council's adult and social care team. They worked with the Council's Information Team to establish a database of the most vulnerable residents in the area. We also have volunteers and help from public health staff who are dropping off prescriptions to those who are shielding at home."
"I want to say a massive thank you to everyone who has been involved in making sure things run smoothly. We have been tested as this is completely different to what we all normally do but we have supported each other every step of the way. I would also like to extend my gratitude to various members of staff from Haven Point and The Word who have also worked alongside us."
The Mayor of South Tyneside Councillor Norman Dick, said: "On behalf of the people of South Tyneside, The Mayoress and I would like to convey our gratitude to you all for working quickly to put in place emergency support to residents who had no other access to food and wellbeing support. It could not have been easy to move into such a demanding role, supporting our most vulnerable, in such a short space of time."
"It is wonderful to see workers cheerfully and diligently shift focus in the face of these unprecedented challenges. As the Borough's First Citizen, I would like to say a huge personal thank you for being part of our community and for helping us to address this challenge in an extremely positive way. We are extremely #proud."