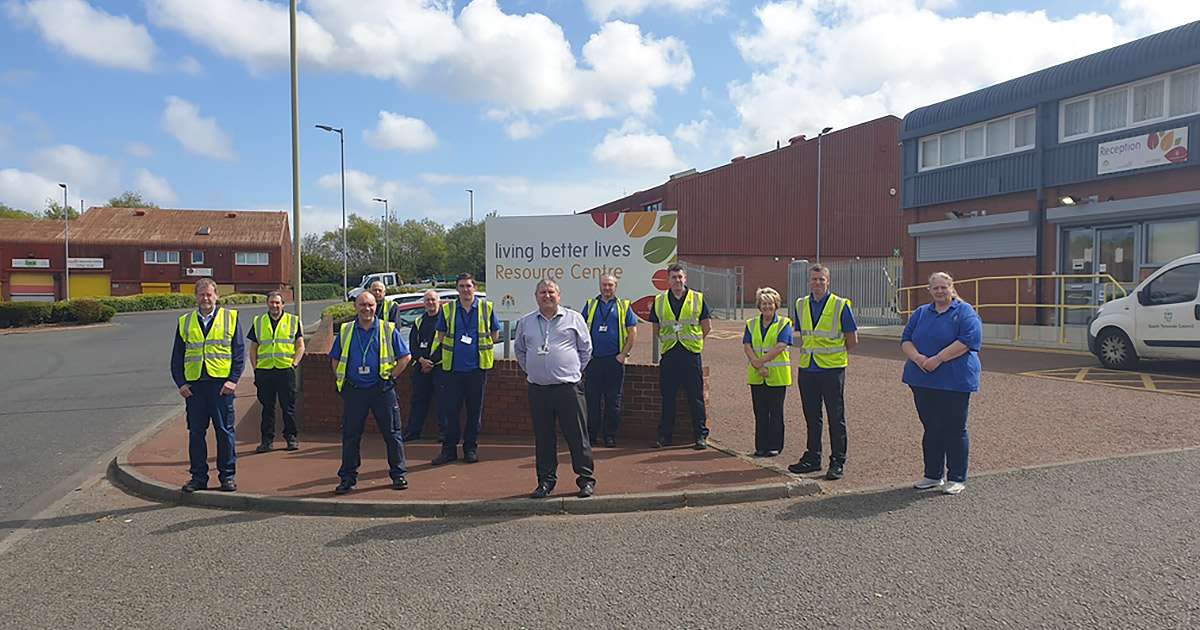 Thank you

South Tyneside Council's Living Better Lives Team
The Living Better Lives team remain strong under pressure and in the face of danger
Chris Taylor, manager of Living Better Lives Resource Centre, a community equipment service based in Jarrow, explains why his team are heroes as they make sure vulnerable residents have the equipment they need while recovering at home post-hospital and also take on the additional role of delivering vital personal protection equipment (PPE) to carers.
Chris said: "I could not be any prouder of my team, as frontline service providers they have gone above and beyond during these very unsettling times, continuing to deliver, collect and repair equipment to 60-100 homes every day. We are usually 17-strong but are currently working on reduced numbers due to some members having underlying health conditions. Our usual workload has increased at the same time and the centre is now operating 12 hours per day, seven days a week, instead of six days as before the crisis.
"We are also one of two delivery points for PPE, making sure that regular deliveries are dropped off to domiciliary care providers, care homes and South Tyneside community teams.
"The team is wearing PPE to meet current guidelines. However, it is still extremely worrying for them as many have families they live with.
"The centre went through a redesign in December, increased staff numbers in January and February and we were just getting used to new procedures when the lockdown hit. I cannot put in to words my admiration for my team, all of whom have remained strong under pressure and in the face of danger, they are true heroes in my eyes. Our work is often in the background but it is essential for those coming out of hospital and who need further help recovering at home. We are missing our much-valued team members who are having to shelter at home and our hard-working admin team who are working remotely to make sure that our service runs smoothly. Although we keep in touch weekly, we cannot wait to be together as a team soon."
The Mayor of South Tyneside Councillor Norman Dick, said: "On behalf of the people of South Tyneside, the Mayoress and I would like to convey our gratitude to you for delivering vital PPE to carers and ensuring a comfortable recovery for our vulnerable residents who have come out of hospital.
"During these unprecedented times, those usually working in the background are coming to the fore to play a visible part in our community. As the Borough's First Citizen, I would like to say a huge personal thank you for being part of our community and for helping us address this challenge in an extremely positive way. We are extremely #proud."