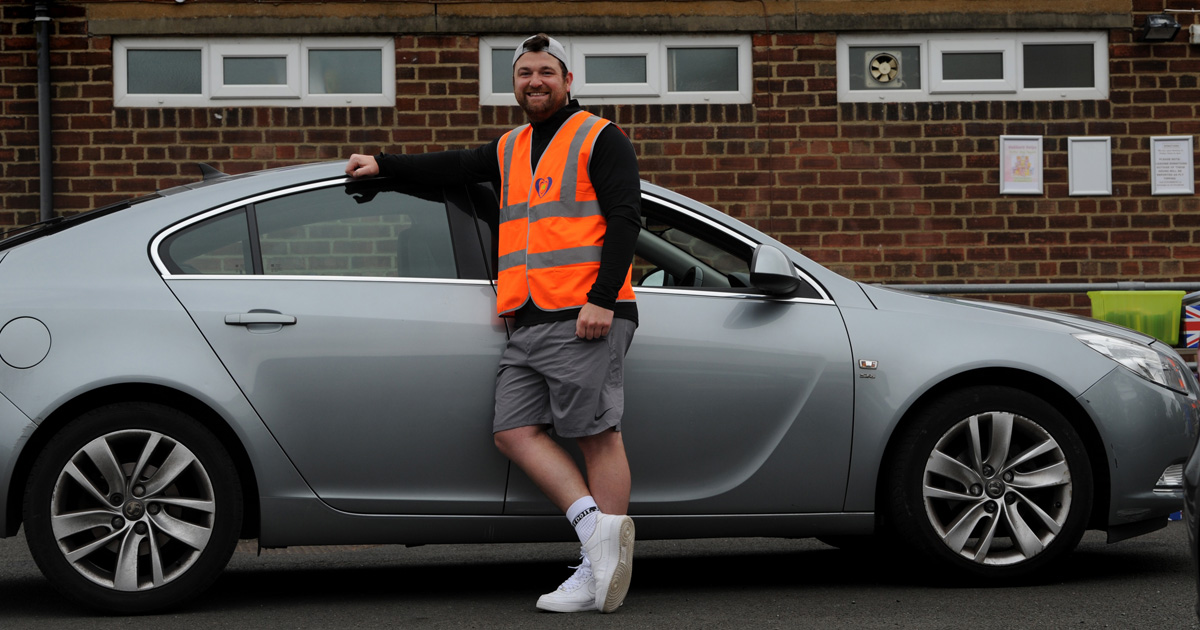 Thank you

Michael
Jet2 pilot with down-to-earth attitude volunteers for Hebburn Helps
Michael Booth, a 29-year-old Jet2 pilot, has been volunteering at Hebburn Helps Community Food Bank and Crisis Response Team with his family since the start of lockdown.
Michael has been nominated by Hebburn Helps co-founder, Angie Comerford, 43.
Angie, from Hebburn, said: "Michael has been an absolute star and we can't thank him and his family enough for all of the support they have given us. Due to restrictions, our usual volunteers are isolating at home and if it weren't for people like Michael, we would struggle to support as many people as we have. Since the start of the pandemic we have provided over 1000 hot meals to elderly and vulnerable residents and we have also delivered more than 1000 food parcels and 120 packed lunches to school children to ensure they have not gone without. Michael hasn't had a day off in weeks and we are hugely grateful to him and would like to acknowledge his support."
Michael, from South Shields, said: "I have always wanted to volunteer but it was difficult to co-ordinate with my busy work schedule. As soon as I knew that I was being furloughed I contacted Angie. It is so rewarding to know that I have made a difference to the lives of people who are struggling during the pandemic. To help out alongside my family is amazing and something that we will look back on for many years to come."
"I love my job but I felt the need to give something back and this has been the perfect opportunity. It has been very emotional as a lot of people are overwhelmed by the fact that other people care about how they are coping. It is really important to acknowledge that what Hebburn Helps does isn't just delivering food and essential items, it is also letting people know that they matter and aren't forgotten."
"I plan to continue volunteering after the pandemic and when I return to work, I will spend my down time helping out at Hebburn Helps."
The Mayor of South Tyneside Councillor Norman Dick, said: "On behalf of the people of South Tyneside, The Mayoress and I would like to convey our gratitude to you for making sure that vulnerable residents have been supported during this difficult time."
"I feel that South Tyneside has joined together, more than ever, as a community and as the Borough's First Citizen, I would like to say a huge personal thank you for using your time off work to take an active role in our community and for helping us to address this challenge in an extremely positive way. We are extremely #proud."