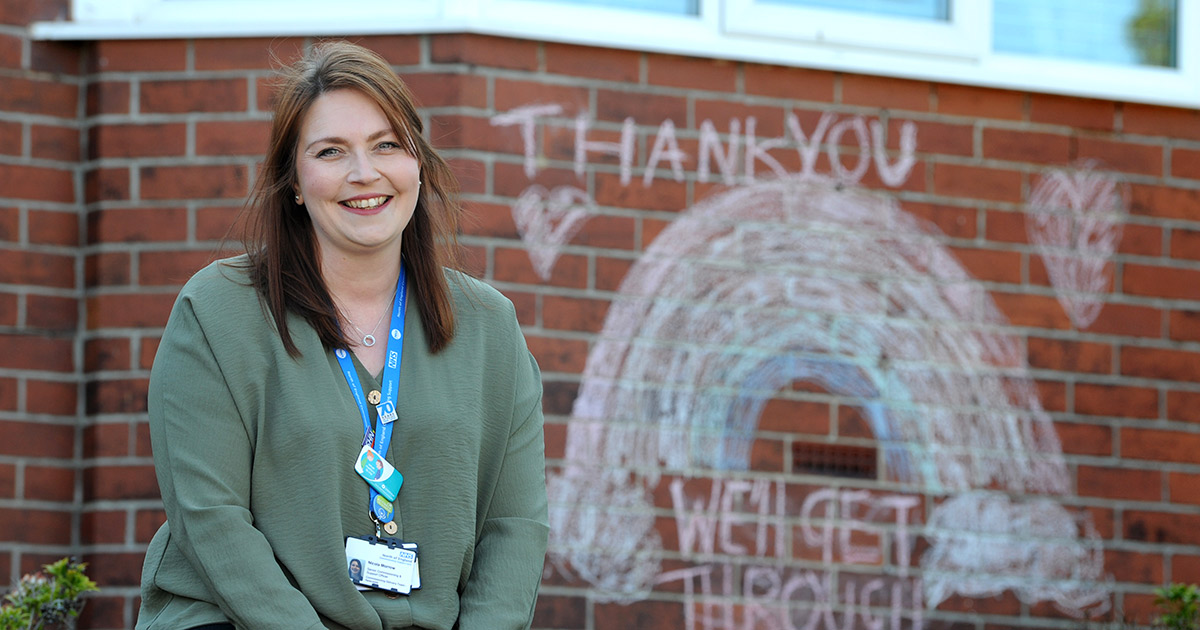 Thank you

Nicola
Nicola plays a vital part in establishing new services to help battle COVID-19
Nicola Morrow, is a senior commissioning and support officer at South Tyneside Clinical Commissioning Group (CCG).
She has been instrumental in establishing the GP Covid (Red) Hub and Home Visiting Service and the volunteer led 'SATS Squad'.
Nicola has been nominated by colleague, Dr David Julien.
Dr Julien, said: "Nicola has played an essential part in establishing much needed services to help keep residents well, whether they have a COVID-19 related illness or other health issues, and out of hospital, where possible.
"She has done all of this despite a period of self-isolation and being a mum to two young children. She has worked incredibly long and flexible hours without complaint and is always quick to help others in whatever way she can, whether this is collecting kit from volunteers or writing policies for the CCG."
Nicola, 34, from Fulwell, said: "The red hub was a collective effort and we established it within one week, transforming an empty space in to a fully functioning health clinic for patients who were poorly and needed to be seen face-to-face by a GP. The service, which has now closed due to such low numbers of patients, was for those with Covid-19 symptoms and those with other health symptoms that needed to be treated urgently. We had two different areas for those with symptoms and those without and we had GPs and other workers designated to each zone so as not to run the risk of spreading the virus. GPs also paid home visits to those who were unable to attend the hub.
"On behalf of North of England Commissioning Support, which feeds into South Tyneside Clinical Commissioning Group, I also helped to establish the SATS squad, a volunteer group that delivers pulse oximeters (known as SATS), a device used to measure the oxygen level of the blood, to patients' homes, to improve remote assessment and reduce the need for face-to-face appointments. This has been an invaluable service and the volunteers are doing an outstanding job."
The Mayor of South Tyneside Councillor Norman Dick, said: "On behalf of the people of South Tyneside, The Mayoress and I would like to convey our gratitude to you for your help setting up essential services amidst the pandemic.
"It is wonderful to see how quickly our communities stepped up in the early days of this pandemic to protect and support our residents. As the Borough's First Citizen, I would like to say a huge personal thank you for being part of the South Tyneside community and for helping us to address this challenge in a swift and proactive way. We are extremely #proud."