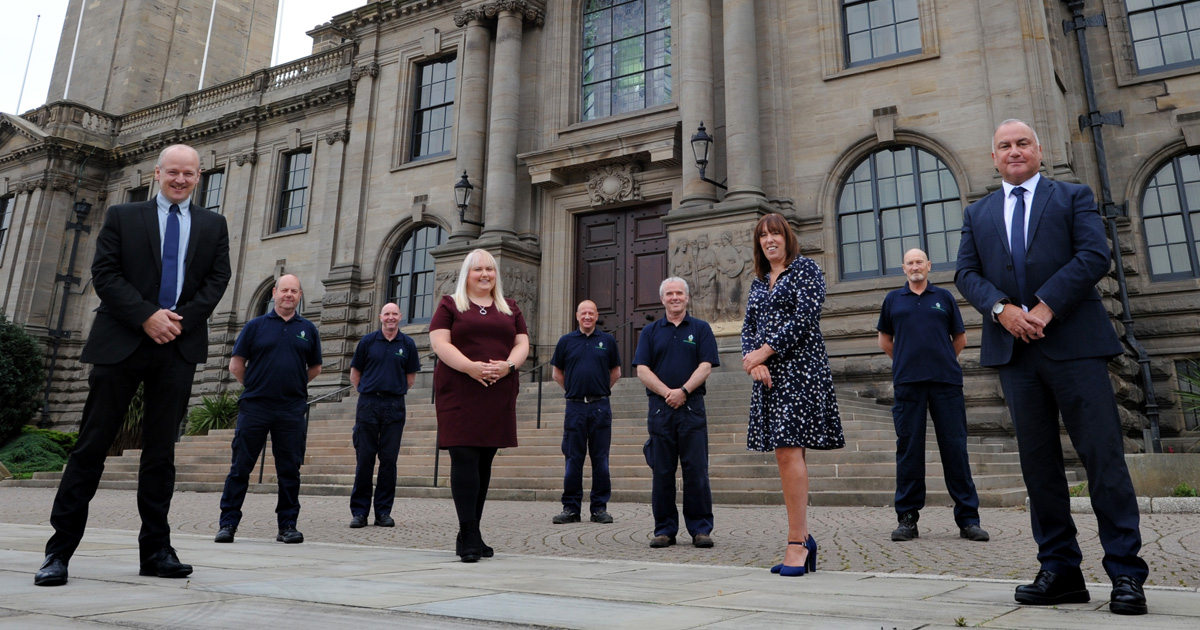 Thank you

PPE Order and Distribution Team
PPE Order and Distribution Team are providing our carers with crucial protective equipment
The PPE Order and Distribution Team formed in response to the recent pandemic and is made up of staff members from South Tyneside Council's Procurement and Facilities Management teams. The team rose to the challenge of securing and distributing difficult to obtain PPE supplies in order to supply a range of Council and local services.
At the start of the lockdown it was reported across the national media that there was a shortage of PPE throughout the country and that prices for it had skyrocketed. But the Procurement Team worked tirelessly with their suppliers and built up excellent relationships to ensure necessary PPE was obtained on time and to the required standard.
Once secured, the Facilities Team worked around the clock, including out of hours and on weekends, in order to receive and distribute vast amounts of PPE. The team ensured that both the Council and key partners had the necessary PPE supplies and dealt with any emergencies that came their way, consistently going the extra mile when doing so.
Peter Lawton, Procurement Lead for South Tyneside Council, said: "Though it has settled down now, at first it was really difficult to secure the essential PPE for our services due to the nationwide demand for it."
"But I am really proud of the way the team came together to serve the wider community, they have formed excellent working relationships at incredibly short notice. Prior to the current crisis some of the team had never worked together."
"Even at the height of the demand for PPE, the team ensured the Council and our commissioned services were never without any of the items of PPE that were needed and deemed critical for the delivery of our core services. These included internal Council services but also local care homes and other services that support vulnerable residents."
"I am certain that without the dedication and efforts of the team, the spread of the virus would have likely been far greater, or alternatively core services would have had to cease, putting at risk the lives of vulnerable people."
The Mayor of South Tyneside Councillor Norman Dick, said: "On behalf of the people of South Tyneside, The Mayoress and I would like to convey our gratitude to you for helping to secure vital PPE for our services. It was well documented in the media how difficult securing PPE was and our carers so desperately needed it! Well done to you all!"
"In times like this we all need to pull together and as the Borough's First Citizen, I would like to say a huge personal thank you for helping people through this challenge in an extremely positive way. We are extremely #proud."