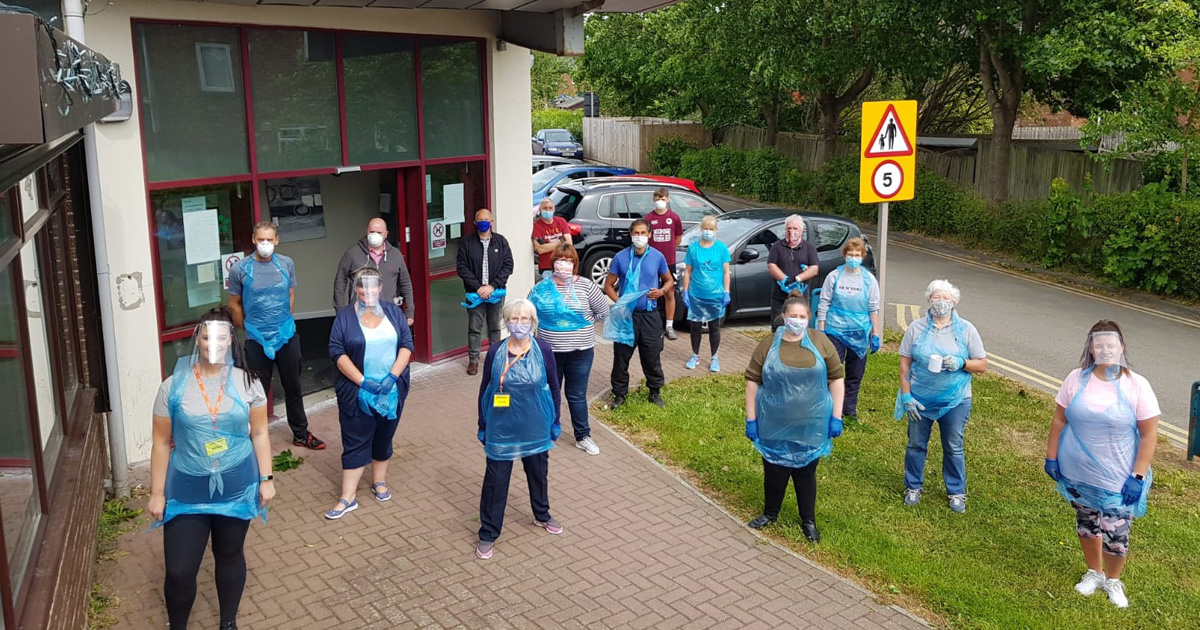 Thank you

Primrose Community Association
Run by a small team of staff and volunteers dedicated to supporting their local community, Primrose Community Association provides support to vulnerable people in South Tyneside
During the coronavirus pandemic, the team has consistently gone above and beyond for local people.
From delivering groceries to those unable to leave home, to collecting prescriptions, arranging newspaper subscriptions and offering a confidential phoneline for anyone experiencing loneliness or isolation, Primrose Community Association have been working hard to keep the community connected and help those in need.
A pop-up foodbank has also been set up by the team, providing food parcels and care packages to the elderly, vulnerable or those living in poverty. Working with local businesses, organisations and the public, the Community Association has kept a steady stream of donations coming in to the foodbank.
"We are here for our local community," says Michelle Kinsey from Primrose Community Association. "It's a privilege to be able to connect with people and help them beat loneliness through lockdown. Even if it's through a simple chat about the weather, it can make a big difference to an elderly or vulnerable person."
The Mayor of South Tyneside Councillor Norman Dick, said: "On behalf of the people of South Tyneside, The Mayoress and I would like to convey our gratitude to you for your hard work at Primrose Community Association."
"The team has gone above and beyond to maintain community spirit and help those in need. As the Borough's First Citizen, I would like to say a huge personal thank you for being part of our community and for helping us address this challenge in an extremely positive way. We are extremely #proud."