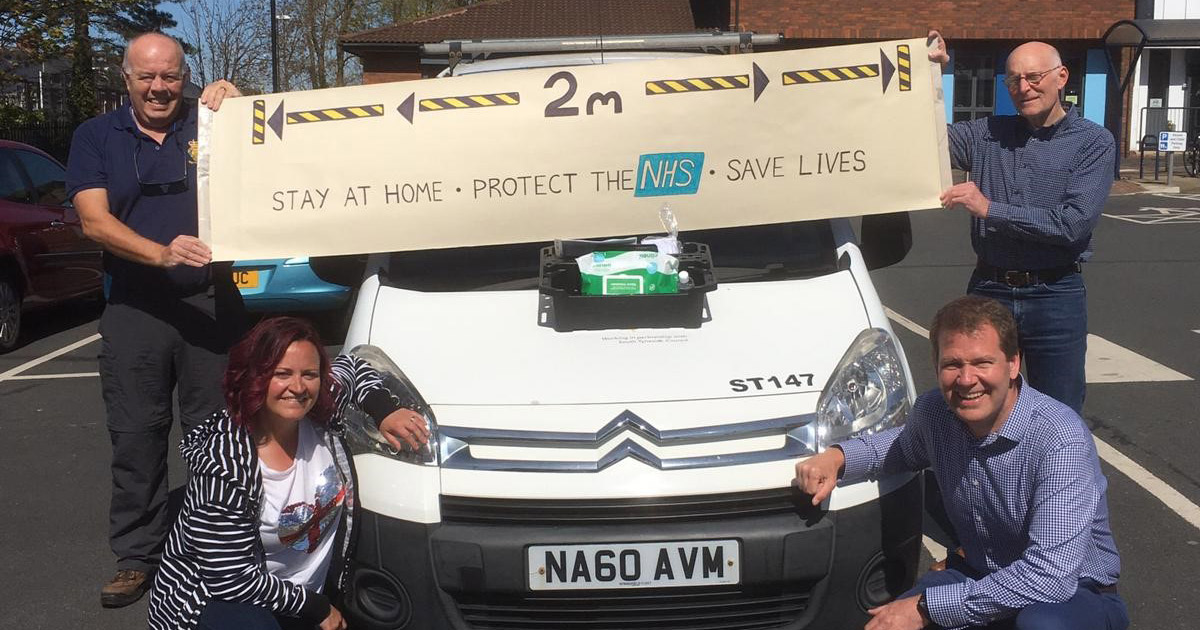 Thank you

SATS Squad
Volunteers answer call to help keep patients out of hospital
Volunteers are assisting the NHS in South Tyneside fight COVID-19 by delivering pulse oximeters (known as SATS), a device used to measure the oxygen level of the blood, to patients' homes, to improve remote assessment and reduce the need for face-to-face appointments.
Nicola Morrow, senior commissioning and support officer, established the volunteer group on behalf of North of England Commissioning Support, which feeds into South Tyneside Clinical Commissioning Group.
Steve Ashman, the former Chief Constable of Northumbria Police and a South Tyneside resident, is one of the organisers, having initially volunteered as a driver.
Nicola, said: "Since becoming operational on Monday 6 April the SATS squad has delivered equipment to over 80 residents, resulting in a reduced number of patients who would otherwise have gone to hospital, unnecessarily. We have also had feedback from GPs who have said the service is life-saving after readings from the pulse oximeters signaled that a small number of patients needed to be urgently taken to hospital.
Having initially helped to facilitate the voluntary group, Steve has taken over and is doing a fantastic job."
The team is comprised of volunteers of all ages including retired police officers, armed forces personnel, students, businessmen and more. It operates 8.30am - 6pm, Monday - Friday, with a weekend shift covered, if required.
Steve, said: "We've got a great team of volunteers and three vehicles delivering a device to any address within an hour. The pulse oximeters are extremely helpful for GPs at this time. GPs send a request through to a controller who dispatches a volunteer. The kit is then taken to a patient and the GP talks them through the use of the device. Once the readings have been obtained the volunteer decontaminates the kit using appropriate protective equipment and is then ready for the next call."
"South Tyneside Homes has kindly loaned us two vehicles and South Tyneside Council an additional one, which has been a great help. In addition, many of our volunteers have been using their own vehicles to help out.
"Each member of the team has made a valuable contribution. We want to make life easier for the NHS, so if we're saving them some time and helping the public as well, then we've achieved something worthwhile."
The Mayor of South Tyneside Councillor Norman Dick, said: "On behalf of the people of South Tyneside and the Mayoress, I would like to convey our gratitude to you and your team for helping to keep residents safe and out of hospital where possible.
"The SATS squad is an outstanding example of all parts of the community coming together to deliver a critical service. As the Borough's First Citizen, I would like to say a huge personal thank you to everyone who has played a part and for helping us address this challenge together.. We are extremely #proud."