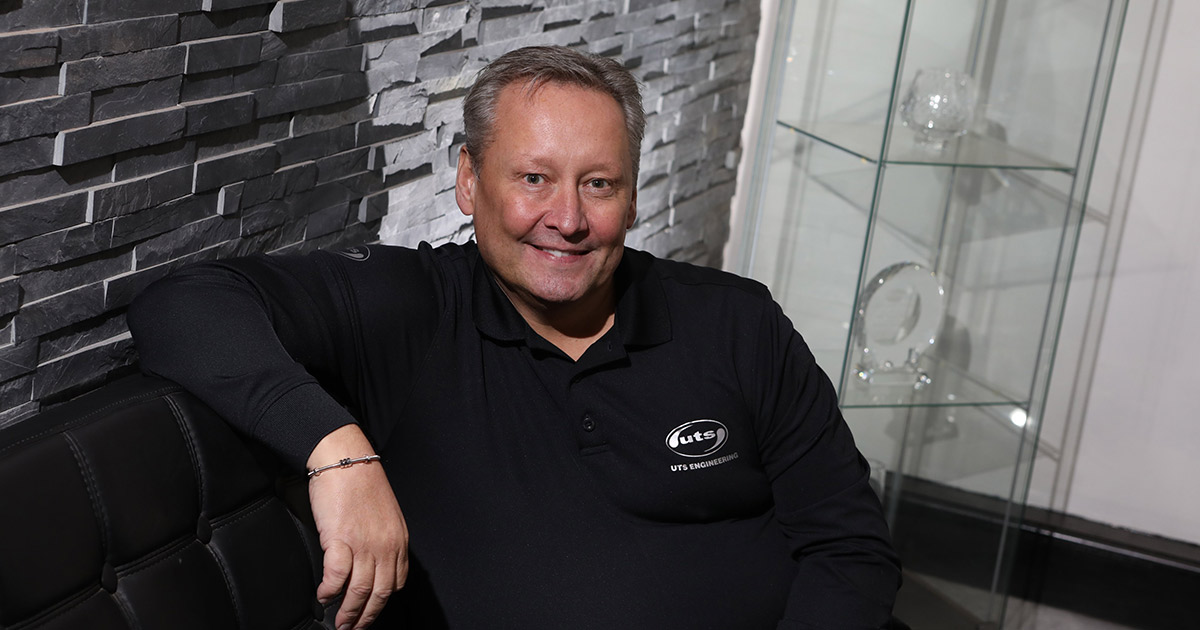 Thank you

Shaun
South Tyneside Local Helps Foodbanks Access Vital Supplies
Born and bred in Jarrow, Shaun Sadler is passionate about supporting his local community. As Managing Director of UTS Engineering, overseeing 200 employees, Shaun has been highly successful in growing the business in recent years, but has still found time to give back to those in need.
Local food banks have received vital financial support from Shaun, who has also helped them access commercial food warehouses to keep their supplies running during lockdown.
Shaun has thrown his weight behind his team, ensuring that morale has stayed high throughout the coronavirus pandemic and giving his employees the support they need as key workers delivering a vital service to customers. He has also partnered with The Red Hackle pub in Jarrow, setting up meal orders for his team that are helping to fund the pub's community kitchen initiative.
"Since I was a youngster, I was always taught the importance of hard work, drive and giving back. Growing up in Jarrow, I'm proud of my roots and feel strongly connected to the area. That's why I want to provide hands-on support to our community."
The Mayor of South Tyneside Councillor Norman Dick, said: "On behalf of the people of South Tyneside, The Mayoress and I would like to convey our gratitude to you for supporting key workers at UTS Engineering, as well as your support to local food banks.
"It's wonderful to see the business community playing a part during this time and, as the Borough's First Citizen, I would like to say a huge personal thank you for being part of our community and for helping us address this challenge in an extremely positive way. We are extremely #proud."