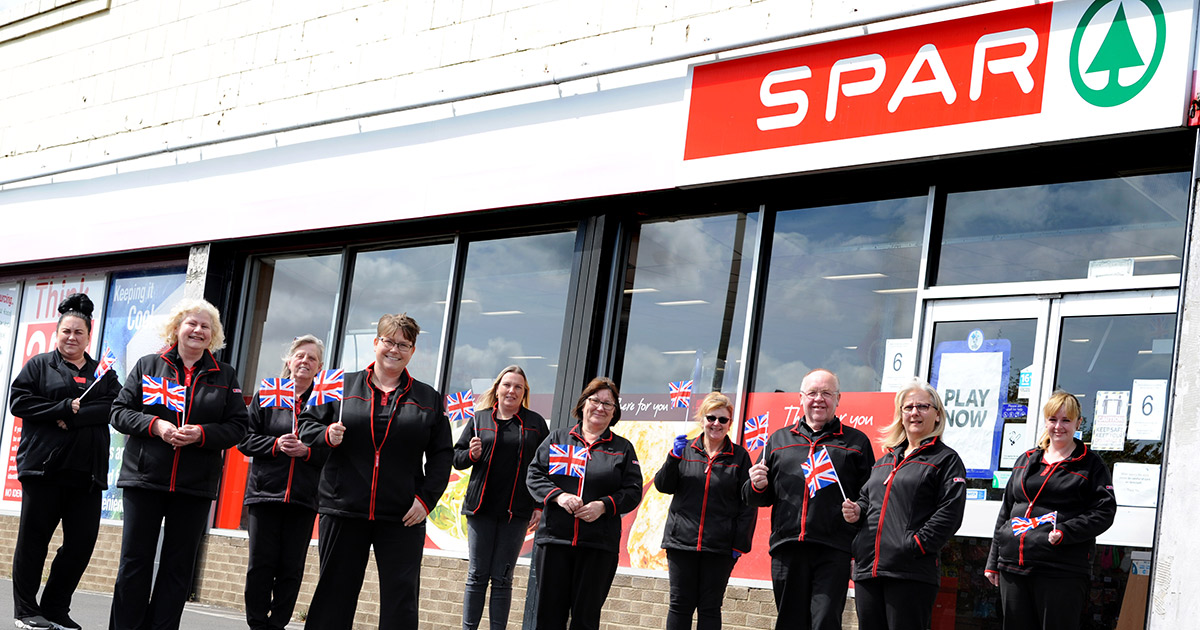 Thank you

Staff at SPAR
Denise knows her staff could be at risk and praises them as true community champions
Denise Gordon, who, alongside husband Peter, runs the Spar convenience store, Marsden Road, South Shields, has nominated their team of 13 employees, who have dutifully carried on with their work amidst the pandemic.
Denise, said: "We would like to nominate all our staff for their hard work in these difficult times.
"They all turn up for work every day, so our shop is able to stay open and serve the community. They are very pleasant with the customers, especially when they have to enforce the social distancing guidelines.
"They also try their very best to help the older generation when they come in to our store and take time to ensure they have got everything they need. I get emotional when I think that they are putting themselves at risk every day by coming to work, yet they remain so cheerful and upbeat.
"We have made sure that appropriate measures are followed, providing the team with hand sanitiser and gloves and there is now a protective barrier in place at the point where customers pay for their supplies. We also have distancing signs on the shop floor to ensure the 2-metre rule is carried out, along with adhering to a strict cleaning regime of sanitising door handles, baskets and checkout area etc. which is carried out regularly by the staff throughout their shift.
"We are delighted that our team are to be recognised for their great efforts. They are unsung heroes but, in my eyes, they are true community champions and apart from making sure we remain open for business, their presence brings great reassurance to local people, especially the elderly, who are currently looking for stability and reassurance during these difficult times."
The Mayor of South Tyneside Councillor Norman Dick, said: "On behalf of the people of South Tyneside, The Mayoress and I would like to convey our gratitude to all of your team for their hard work during the pandemic.
"Shop workers are part of our community frontline, playing an essential role now more than ever before. As the Borough's First Citizen, I would like to say a huge personal thank you for being part of our community and for helping us address this challenge in an extremely positive way. We are extremely #proud."