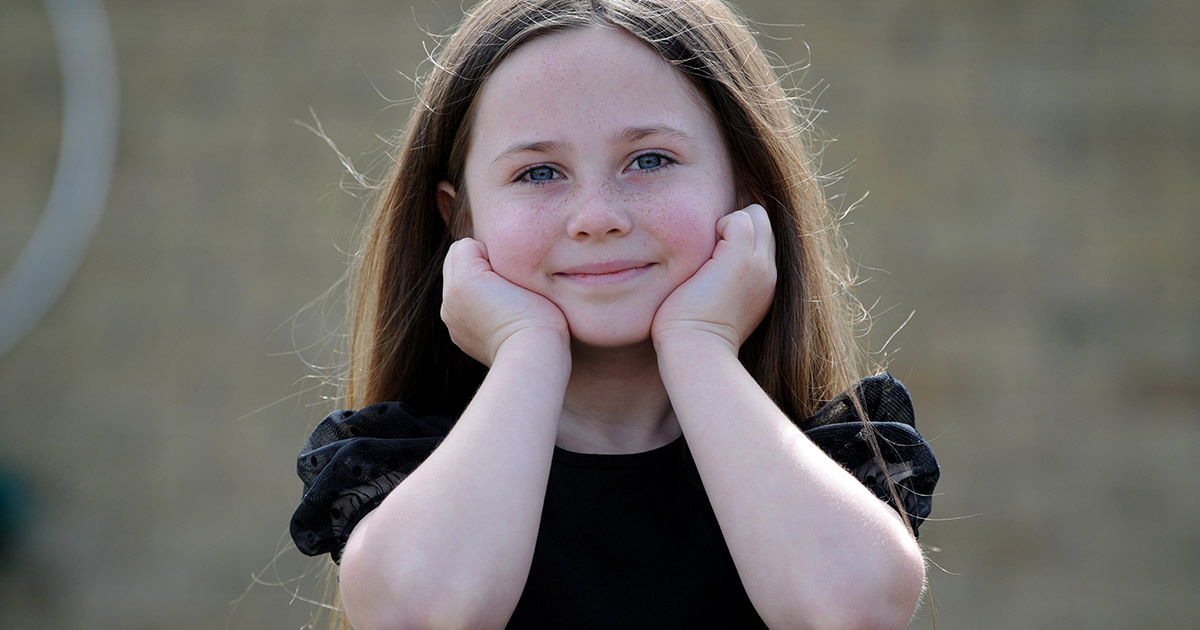 Thank you

Tanisha
Tanisha Wilson is a little girl with a big heart
Tanisha Wilson, 8, from South Shields, has been nominated by her mum, Sarah. Tanisha, who attends Ashley Primary School in South Shields, has been using her beautiful singing voice to cheer up her neighbours during lockdown.
Sarah said: "Tanisha is an absolute ray of sunshine and brings so much joy to everyone who knows her. She has the biggest heart and would do anything to cheer people up as she just wants everybody to be happy. Like most children, Tanisha is finding lockdown difficult and is missing her family and friends but she knows that we must stay inside to protect everyone in the country and, in particular, the NHS.
"Tanisha has always loved singing and you can guarantee that if she is not sleeping, she will be singing! We have been sending her for singing lessons for some time now and she is really gaining confidence, which is lovely to see as she can be shy. Just after Christmas, Tanisha recorded a cover of local singer, Geoff Mull's song called 'I can feel you my son' and she has had over one and a half million views on Facebook. This has given her such a boost and she is confident enough to go outside every Thursday and sing for all the neighbours during 'Clap for Our Carers' and she has also had a request from a little girl to sing 'Happy Birthday' to her.
Tanisha, said: "My two favourite things are making people smile and singing. My mam and dad are the best parents I could ask for and they encourage me to try things that I am nervous about and I'm always glad in the end when I do.
"A little girl who saw the video of me singing Geoff's song was feeling really sad on her birthday as she couldn't see all of her family and her grandmother asked me to sing 'Happy Birthday' to her to help cheer her up and seeing her really happy made me feel really good.
"I love standing outside and singing for all my neighbours and I want to keep doing this until everything is back to normal and then I will also look at other ways I can keep singing for people.
The Mayor of South Tyneside Councillor Norman Dick, said: "On behalf of the people of South Tyneside, The Mayoress and I would like to convey our gratitude to you for helping to cheer up your neighbours during this difficult time and for making a little girl very happy on her birthday. Well done Tanisha.
"I am thrilled to see people of all ages in South Tyneside who have stepped up to play a part in our community and as the Borough's First Citizen, I would like to say a huge personal thank you for helping people through this challenge in an extremely positive way. We are extremely #proud."
Read a press release about Tanisha