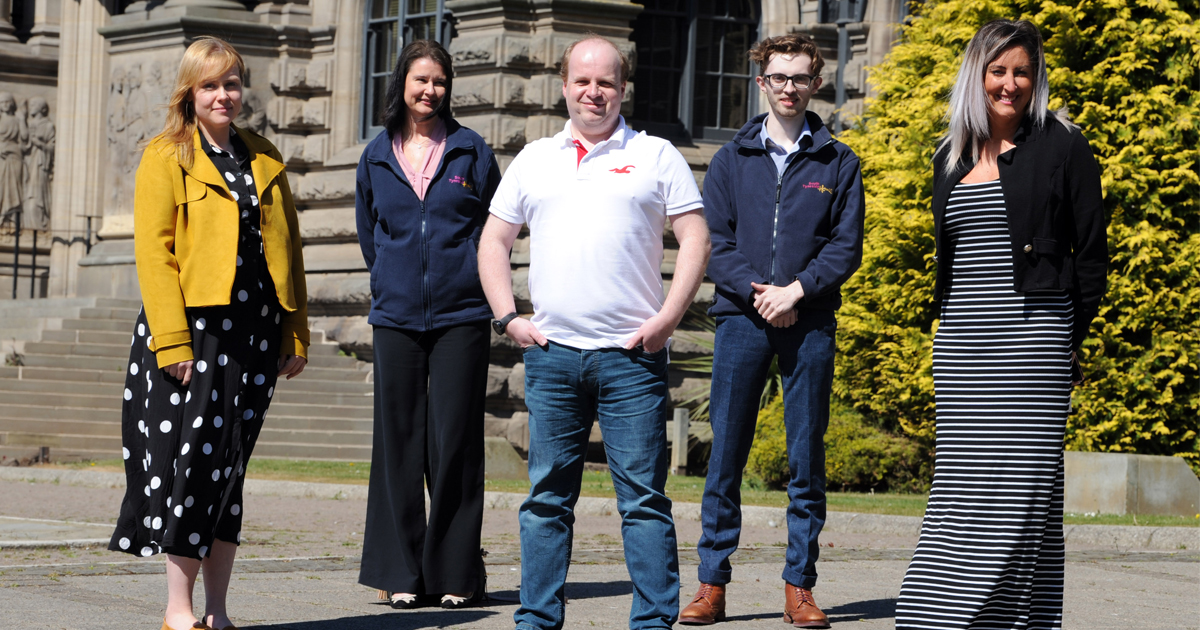 Thank you

South Tyneside Homes Welfare Support Team
32-strong Welfare Support Team reacts with great commitment to COVID-19 challenge
Heather Wake, welfare support manager, has nominated colleagues who comprise the full South Tyneside Homes Welfare Support Team.
Heather said: "Our 32-strong team took up the challenge of delivering the hardship fund (helping residents financially affected by Covid-19) on behalf of South Tyneside Council, in a very short space of time. The effort, care and understanding they demonstrated when dealing with vulnerable people has been very humbling."
"As manager of the team, I am proud of each and every one of them. They genuinely want to do their bit to help out our residents. In these unprecedented times they have certainly risen to the challenge."
"We traditionally deliver local welfare provision but when COVID-19 hit, the hardship fund quickly became an additional service with the team really stepping up to the mark."
Councillor Ed Malcolm, Chair of South Tyneside Homes' Board, said: "I am delighted the team has been recognised for all of their hard work."
"They have been instrumental in providing support to people in hardship and when COVID-19 first broke we quickly assembled the team - who usually provide local welfare provision - and thrust them into a new role, where they have been outstanding. Well done to all involved."
The Mayor of South Tyneside Councillor Norman Dick, said: "On behalf of the people of South Tyneside, The Mayoress and I would like to convey our gratitude to the team for supporting vulnerable residents within the borough during this difficult time."
"Essential workers include those employees who have taken up new roles to deliver new services quickly to our communities. As the Borough's First Citizen, I would like to say a huge personal thank you to all of you for being part of our community and for helping us to address this challenge in an extremely positive way. We are extremely #proud."